In the modern society that vigorously advocates the concept of "energy saving, environmental protection, and low-carbon life", solar energy has become widely popular. With the deepening of energy research, the conversion efficiency of solar cells is also constantly improving, and more and more solar lamps are flowing into the market, which is in line with the development trend of the times and has also become a hot topic.
The reason is that solar lights have many advantages. The solar lamp uses photovoltaic power generation, the effect of energy saving and emission reduction is remarkable, it will not produce the greenhouse effect, and it is green and environmentally friendly. Humanized design, easy installation, and high safety can be used not only for general lighting but also for business, entertainment, public welfare, and other fields. This also determines that the type of solar lights is no longer single.
So, what types of solar lights should be divided into? What are their characteristics? How are their specific uses different? In this article, we will analyze them one by one for you.
There are the following eight types of common solar lights, which are solar garden lights, solar sensor lights, outdoor solar camping lights, solar PVC lanterns, solar string lights, solar floating lights, solar street lights, and solar traffic lights.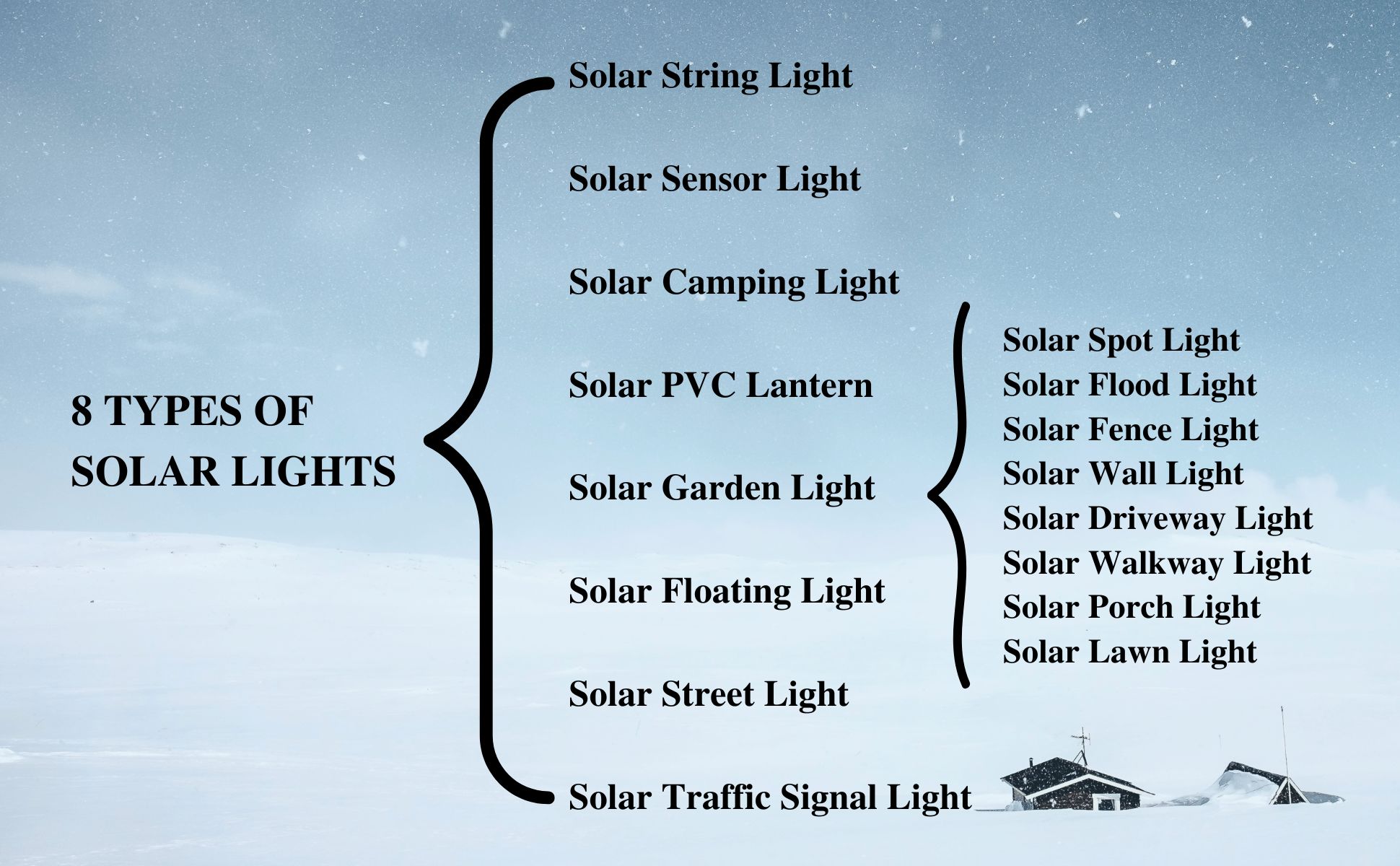 Solar Garden Light
Solar garden lights are the most important category of solar lights, because they have a wide range of applications, high economic benefits, low maintenance costs, and are applicable to a large number of people. Therefore, many more refined categories can be derived from solar garden lights, including solar spotlights, solar column lights, solar flood lights, solar fence lights, solar wall lights, solar driveway lights, solar walkway lights, solar porch lights, Solar lawn lights, and so on. The following will briefly introduce some of the commonly used and popular solar lights.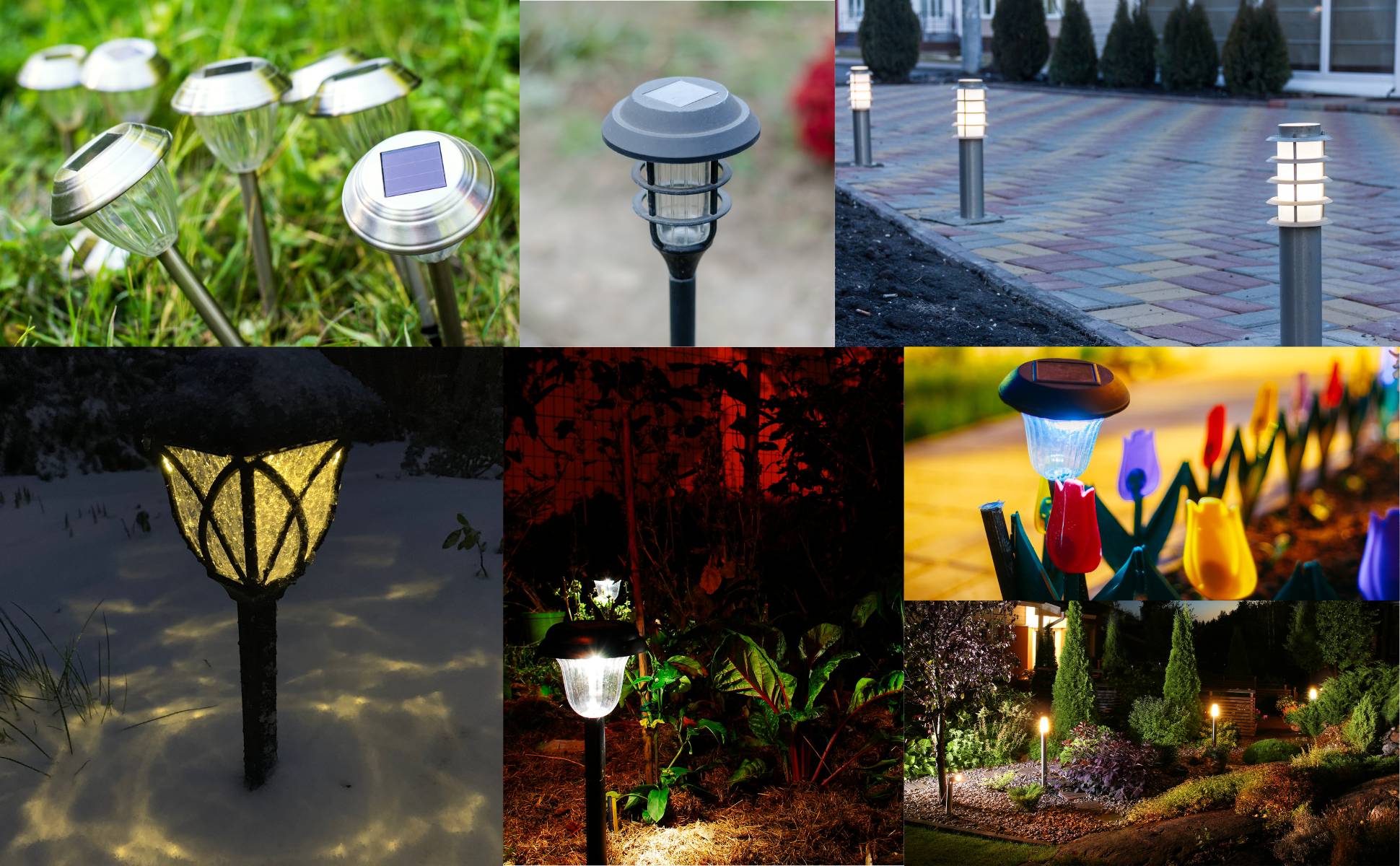 1.1 Solar Spotlight
A solar spotlight is a lighting fixture with a higher intensity of light than the surrounding environment. It can see all directions and has a design that is not compromised by climatic standards. There are many large applications where solar spotlights can be used to provide excellent lighting.
Features: Long Service Life, Corrosion Resistance, Reliable Sealing, Moisture-Proof, And Anti-Fouling.
Applications: Use a spotlight when highlighting specific points such as objects, wall art, architectural details, or landscape features.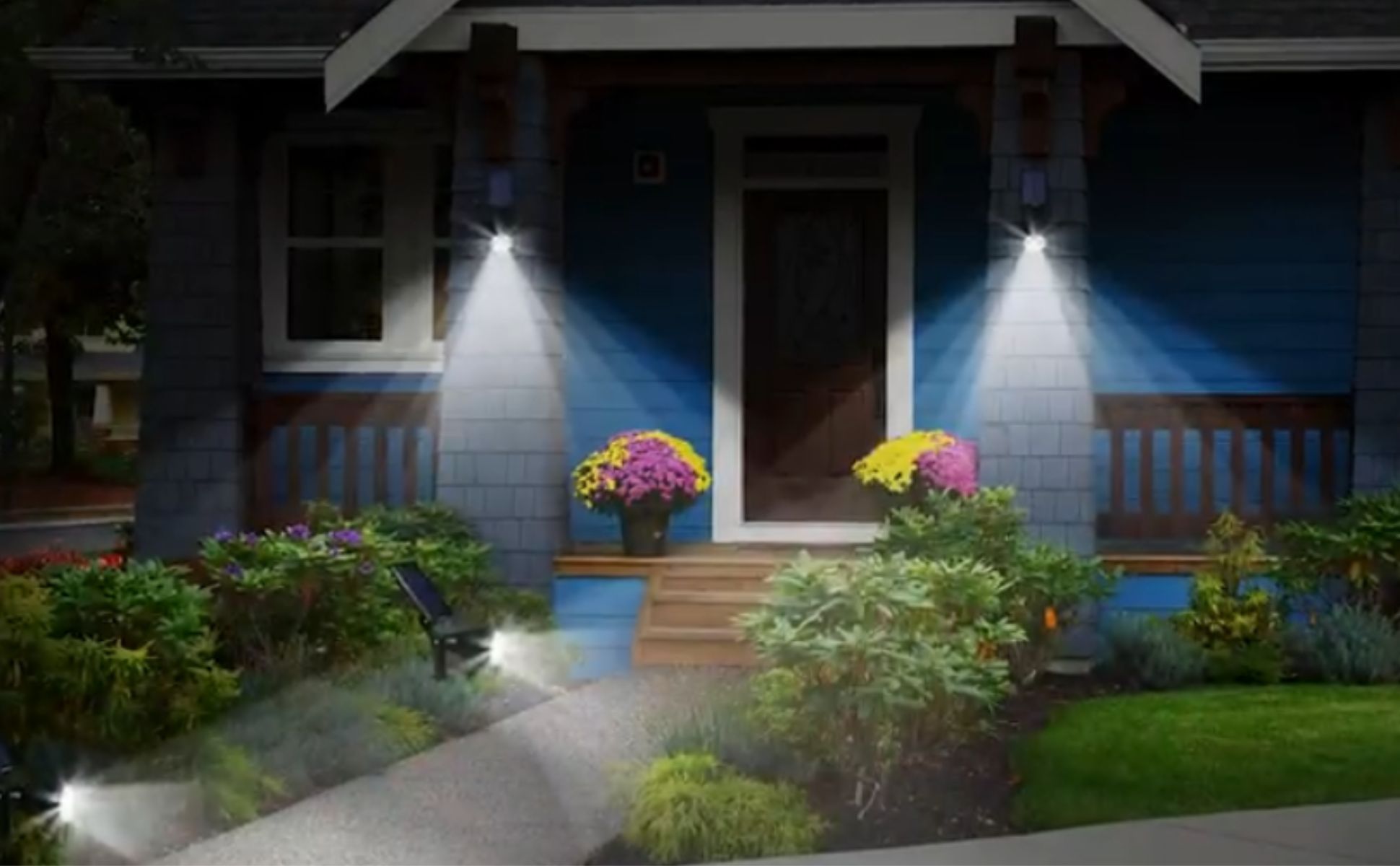 1.2 Solar Flood Light
A solar flood light is a wide beam light designed to illuminate an area with light, powered by solar panels and batteries. They come in different power levels, shapes, and sizes to meet the lighting needs of the vast majority of users.
Features: Wide Range Of Illumination, Bright Enough, Energy Saving, And Environmental Protection.
Applications: Mainly used in large-scale workplaces, housing construction contours, stadiums, viaducts, stages, monuments, ecological parks, and flower beds.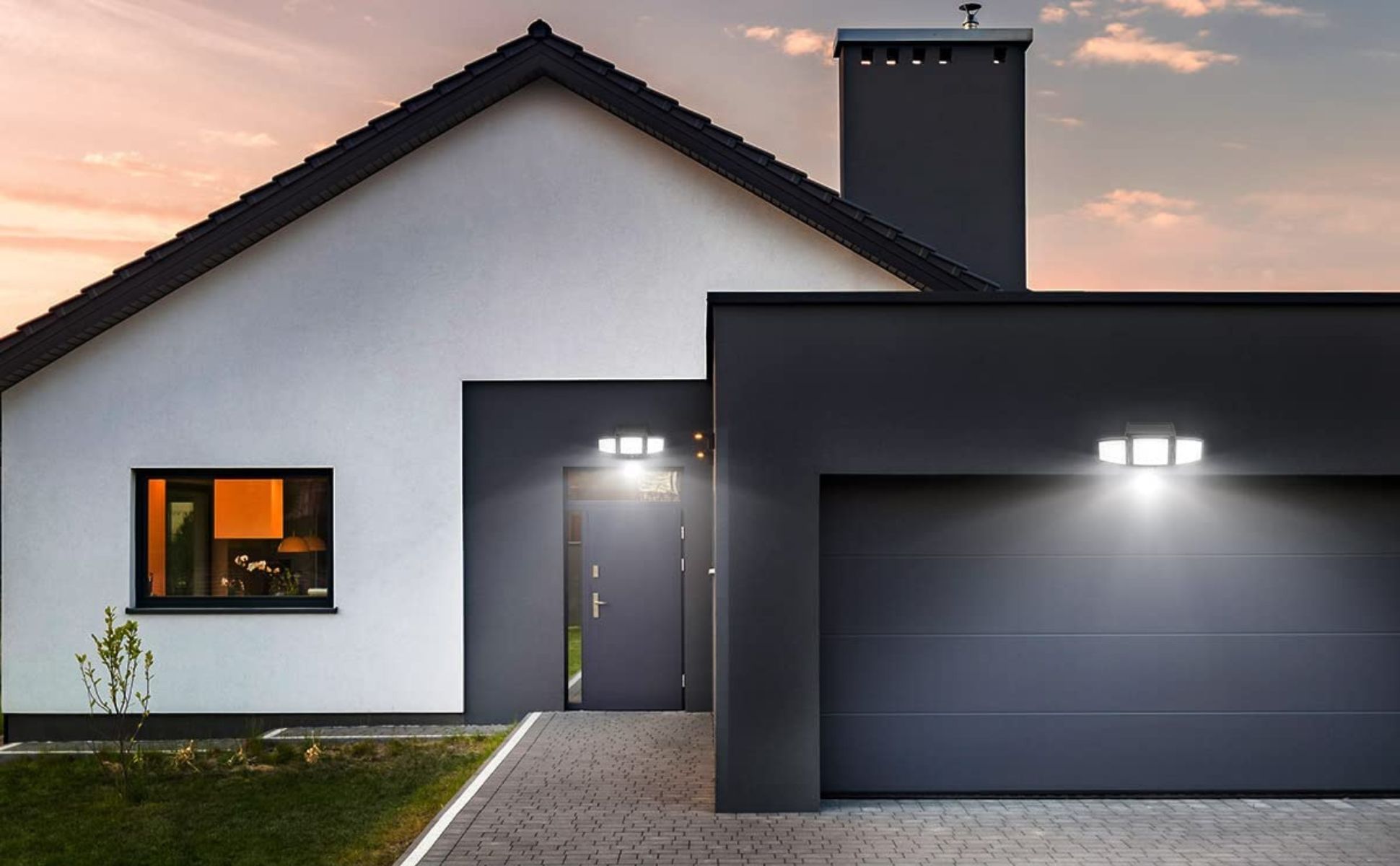 1.3 Solar Fence Light
As the name suggests, solar fence lights are usually set up on the fence for use to help brighten your night and keep you safe without wiring, which is very convenient. They are available in many different exterior designs and styles while lighting up and creating a wonderful ambiance in your home.
Features: Easy Installation, Moderate Brightness, High-Cost Performance, Strong Stability.
Applications: Backyard, Fence, Garden, etc.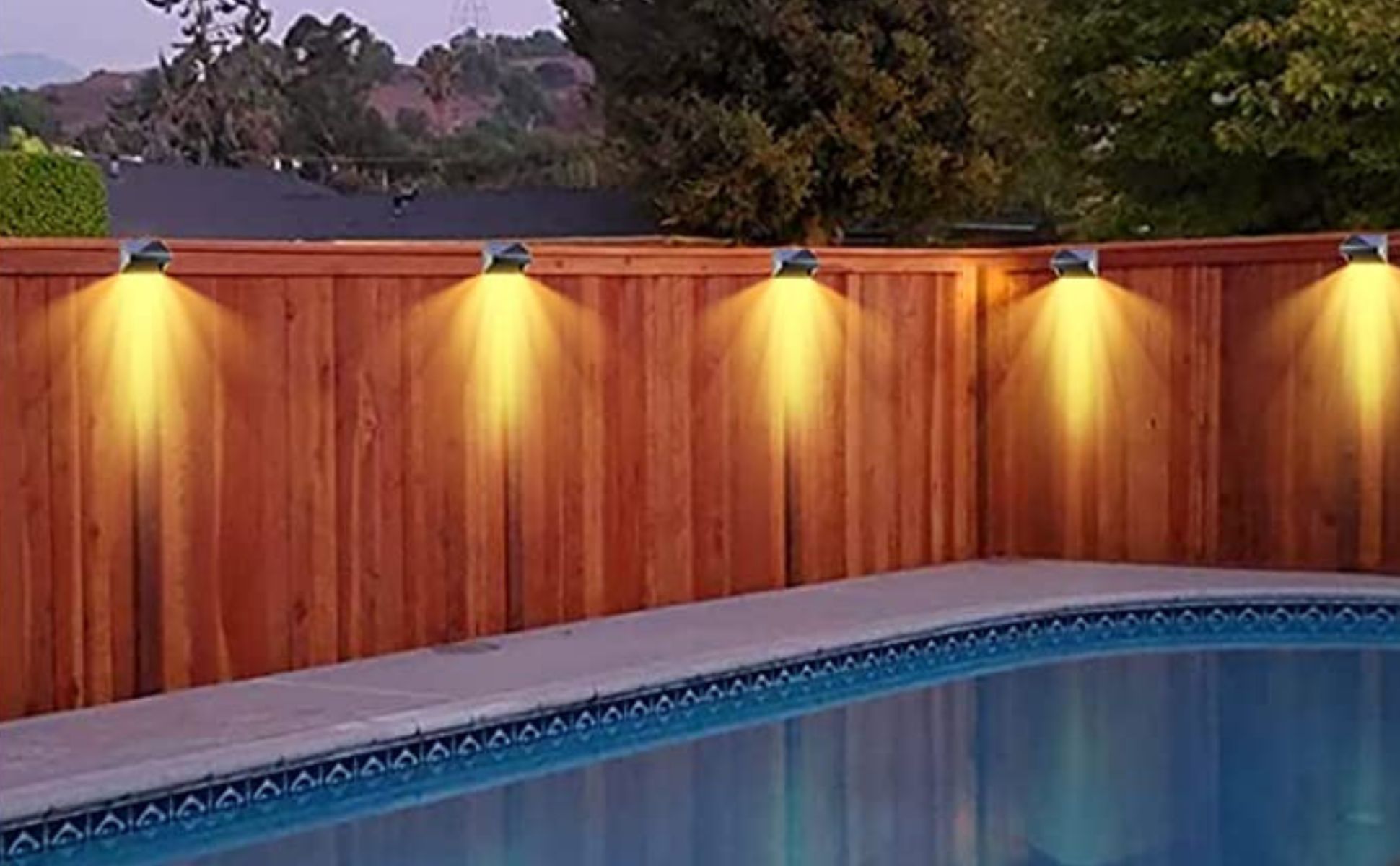 1.4 Solar Wall Light
Similarly, as you can tell from the name, a solar wall light is a solar-powered lamp installed on the wall. They are designed to keep light on the walls at night and provide security for the occupants of the house to walk on.
Features: They are small and exquisite, green and energy-saving, add extra security to the house, and can also play a huge role in power outages.
Applications: Walls, Stairways, Parking Lots, and other dimly lit areas.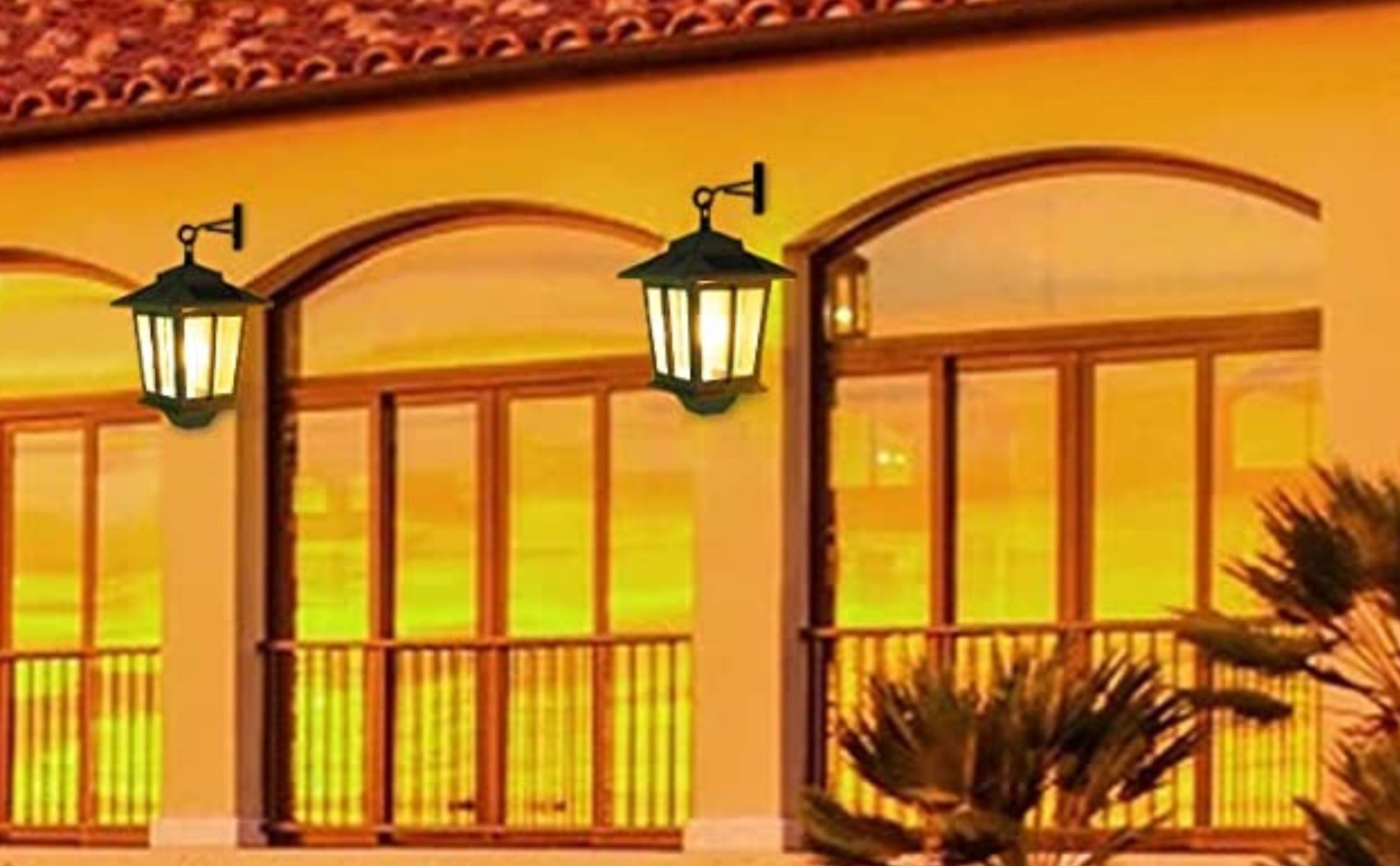 1.5 Solar Driveway Light
Driveways are usually poorly lit, and potential safety hazards threaten car owners at all times, but no one wants to place lamps around for lighting because they don't want to spend extra electricity bills. So I have to say that choosing a solar driveway light is the best way to solve this problem.
Features: Excellent Quality, Durable, Energy-Saving, And Electricity-Saving, no need to pay extra electricity bills.
Applications: Driveway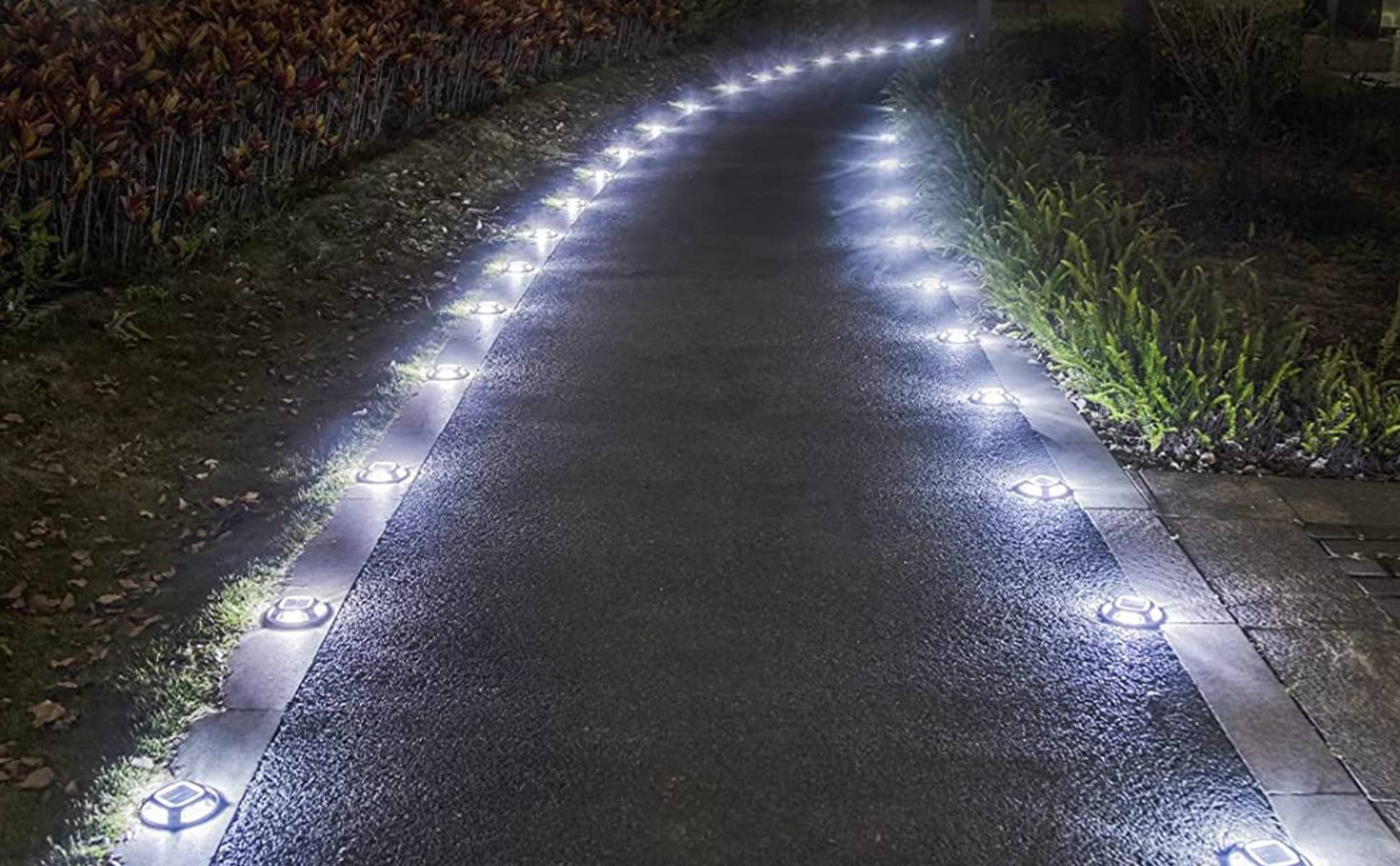 1.6 Solar Walkway Light
Sidewalk safety deserves serious attention. Whether it is children playing at night, young people walking their dogs, or housewives who go out to take out the garbage, they all need sufficient light and good vision when walking on the sidewalk, and solar aisle lights can meet this just.
Features: Exquisite Appearance, Plenty of Light, No Cables, Waterproof And Weather-Resistant, Durable.
Applications: Residential Aisles, Walkways, Paths, etc.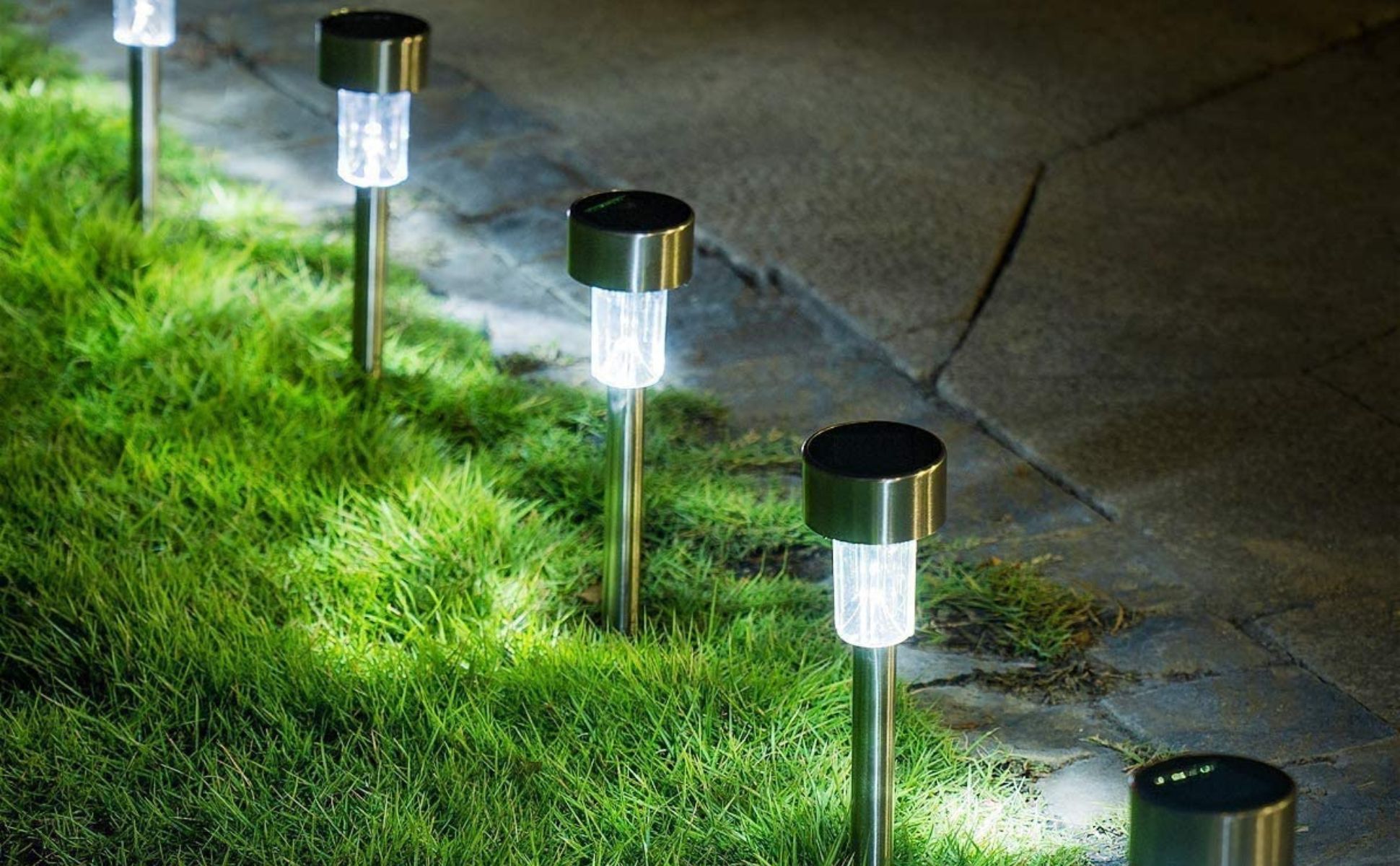 1.7 Solar Porch Light
Solar porch lights come in many shapes and styles and are designed in many different styles. Inexpensive yet durable, it adds a splash of color to your porch and is a great way to provide lighting while saving money.
Features: Cost-Effective, Durable, Highly Decorative, Waterproof.
Applications: Porch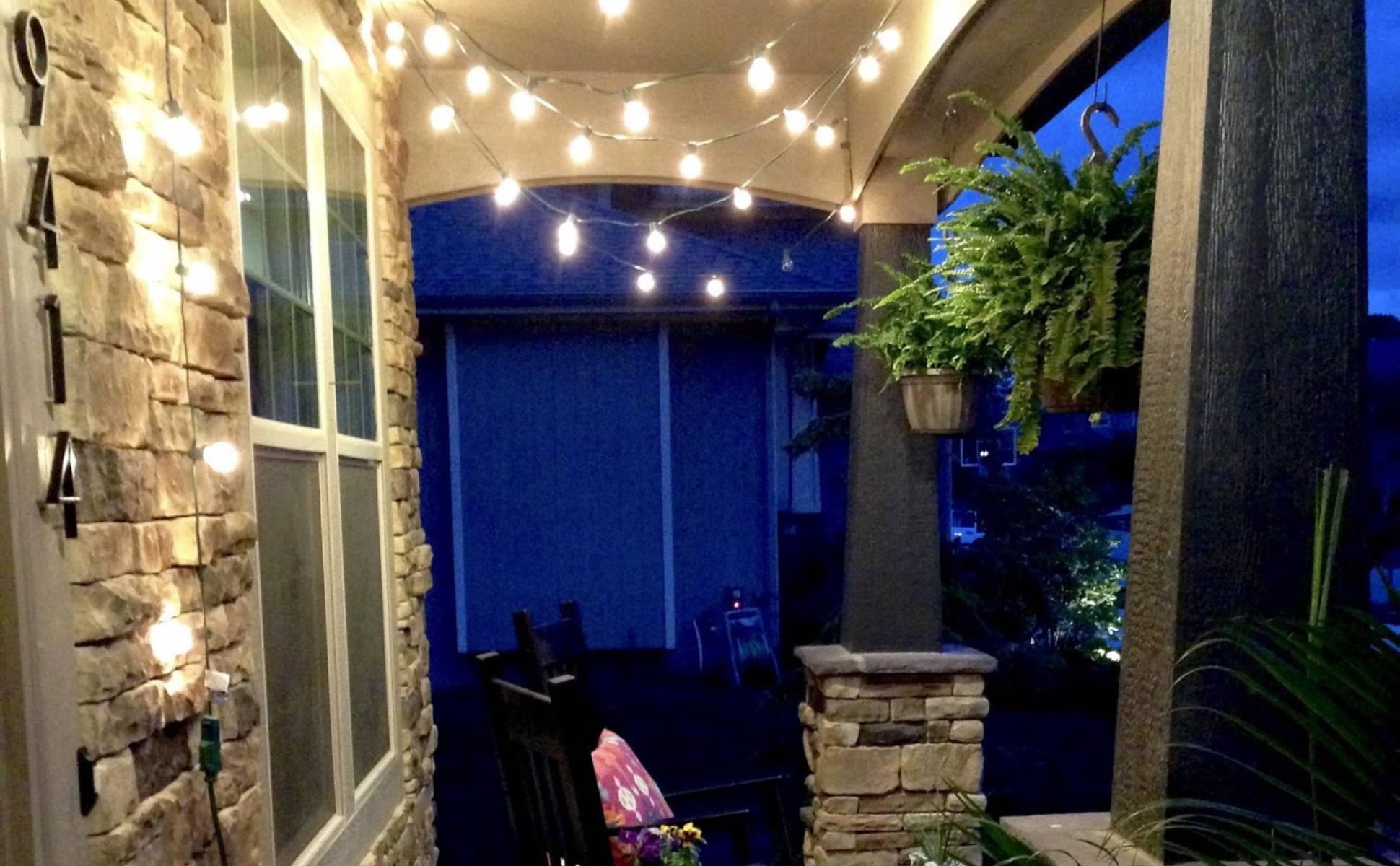 1.8 Solar Lawn Light
Solar lawn lamp is a kind of lamp that mainly plays a decorative role. The light is generally softer and more diverse in color. Even if the lights are not on during the day, they can complement the courtyard environment. At night, the soft lighting brings a comfortable look and feel.
Features: Strong Decoration, Soft Light, High-Cost Performance, Energy Saving, And Durable.
Applications: Courtyards, Gardens, Backyards, Communities, Paths, And Other Areas.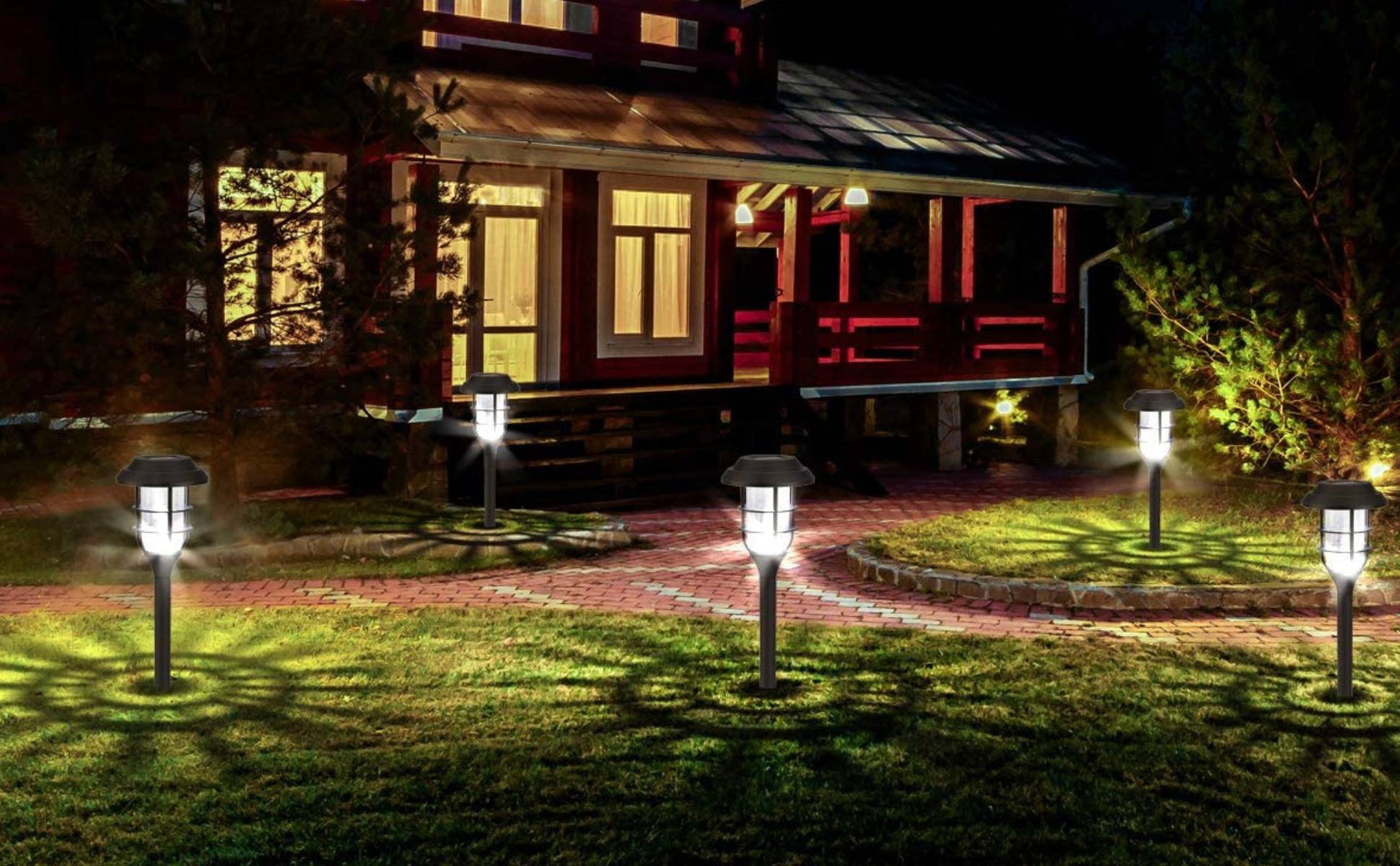 Solar Sensor Light
The solar sensor light actually senses the human body by using the infrared sensor module and PMW control, and detects the heat radiation of the human body, so as to adjust the brightness of the light when someone approaches, and weaken the brightness of the light or turn off the light after the person leaves, so as to achieve The effect of saving energy is a kind of solar smart light, which is also regarded as a solar security light.
Initially, the solar sensor light was designed with the design of "the light is on when people arrive, and the light is off when people leave". With the development and progress of technology, people's needs are also increasing. The types of lighting have evolved into a variety of intelligent modes, including dim and long bright mode, strong light sensing mode, motion sensing mode, and so on. In addition, there are two modes of operation for the solar sensor light: manual and remote control, and users can choose the mode they prefer.
Features: Intelligent, Automatic Induction, Quick Response, High Efficiency, Energy Saving, Multiple Lighting Modes.
Applications: Stairways, Corridors, Driveways, Front Yards, Backyards, Parking Lots, And Other Areas.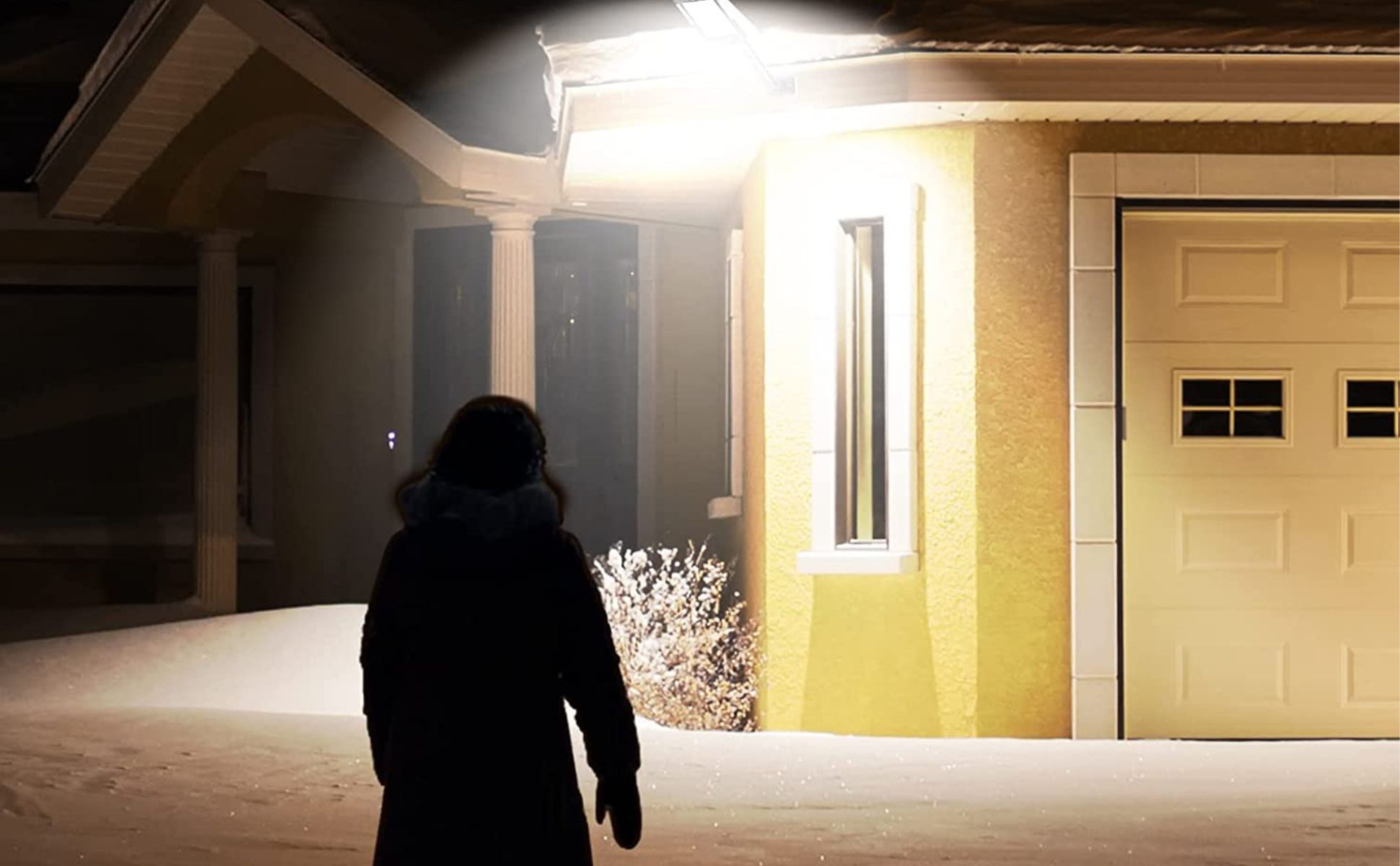 Solar Camping Light
Outdoor solar camping lights have been sought after by camping enthusiasts and outdoor sports enthusiasts all over the world, because they can provide good lighting in the camp, scare away wild animals, indicate the location of the camp, and is an indispensable necessity for outdoor activities. Camping lights are mostly designed to be rainproof and can be used around the clock, so they are not afraid of the impact of bad weather.
With the expansion of market demand, the styles of camping lights are becoming more and more diverse, so even if it is hung in a designated position, they can also be good decorative accessory. But it should be noted that when choosing a solar camping light, focus on its brightness, durability, and mobile charging function, which will save you most of the trouble during camping.
Features: Small and Light, Easy To Carry, Long Battery Life, Soft And Not Dazzling Light Source, not hot when used for a long time.
Applications: Often used for camping, field lighting, night fishing, car maintenance, garage backup, etc. Some camping lights have radios and functions such as charging mobile phones.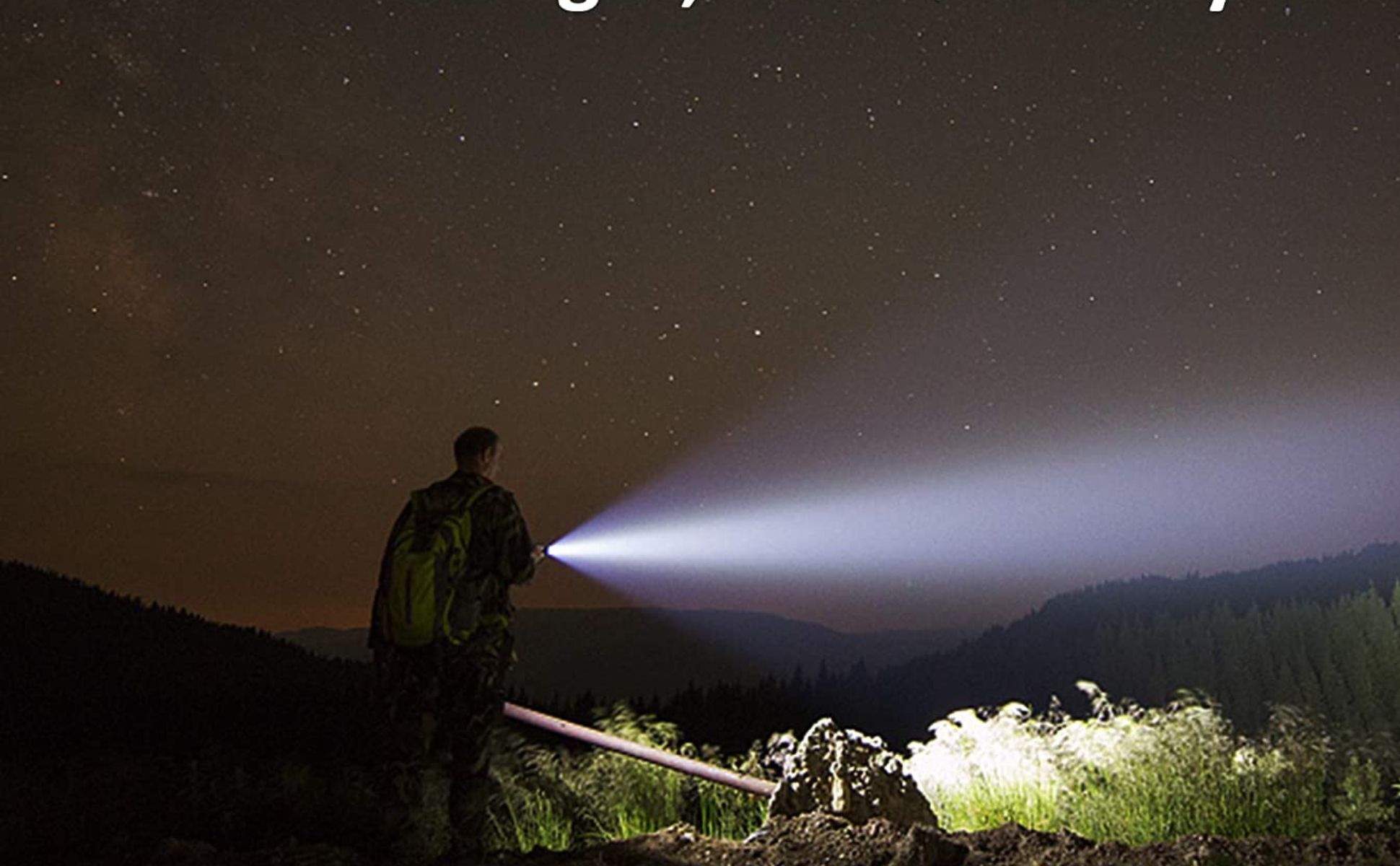 Solar PVC Lantern
PVC lanterns are very popular in the last 3 years. It's retro, beautiful, and can be used indoors or out. Its crafts include integral injection molding assembly and hand-knitting. The shape is not much different. The hand-made material is rattan, which is more environmentally friendly, but because it is hand-knitted, the construction period is longer and the cost is more expensive. According to the lighting method, there are two types of PVC lanterns: solar and non-solar led. Customized according to customer needs. The problem to be noted is that some lanterns have small solar panels, and there will be problems that they cannot be charged in the personal test.
Features: Beautiful Appearance, Environmental Protection, Corrosion Resistance.
Applications: Garden, Courtyard, Porch, Backyard, Vestibule, And Other Areas.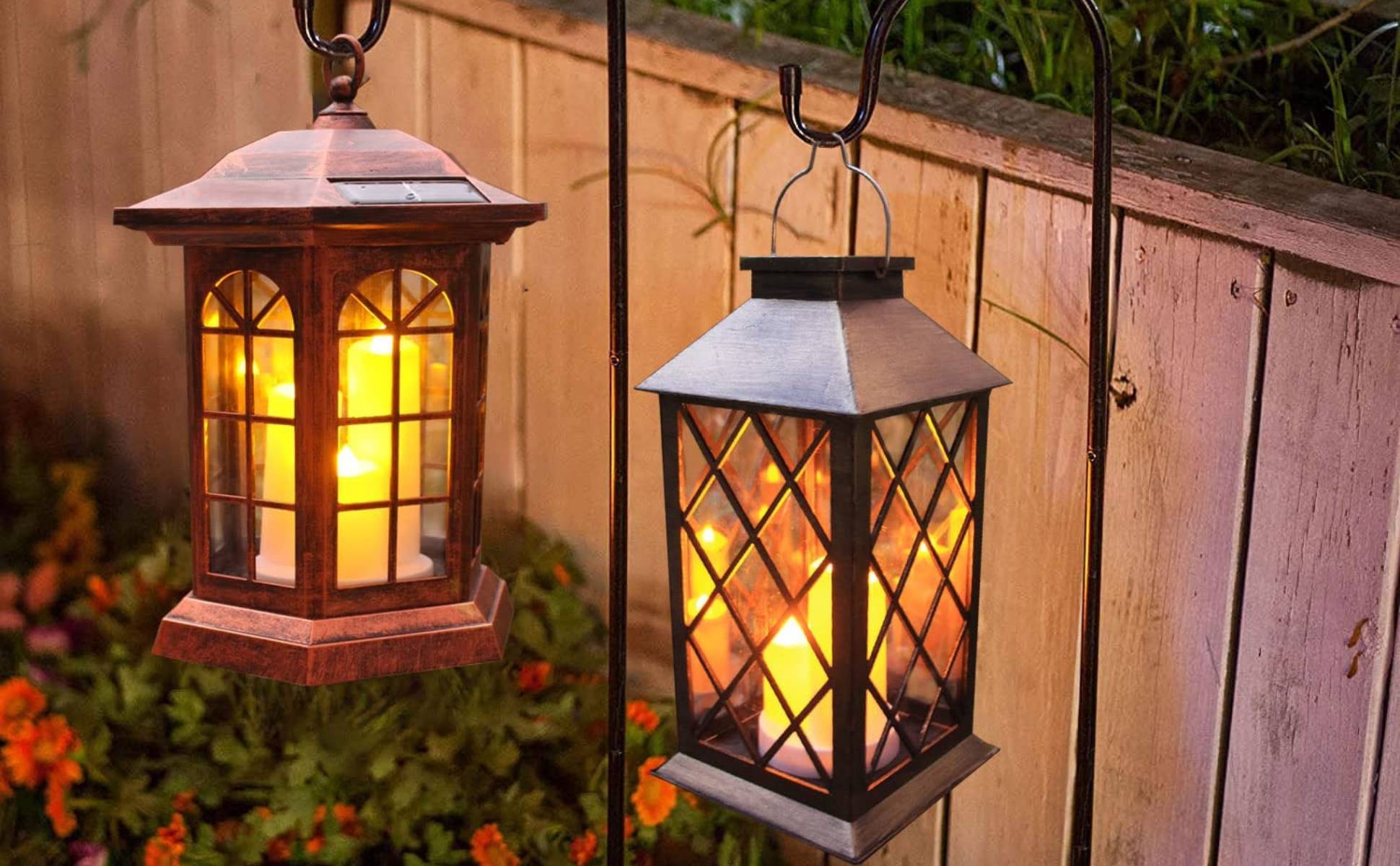 Solar String Light
Solar string lights are made by connecting multiple small bulbs together through wires or cables. The tiny bulbs get their power from batteries, which are charged by a solar panel at one end of the string. Solar panels convert sunlight into energy to charge the battery.
In order to meet the different needs of consumers, solar string lights are also in various shapes, such as water drop shapes, butterfly shapes, star shapes, dragonfly shapes, and so on. Because the small bulbs are all on one wire, they are easy to wind, and you can easily wind them around trees, bushes, or flowers, and they will blend with the landscape at night, making the surroundings beautiful like a fairyland.
Of course, you can also apply them indoors, wrapped around wardrobes, closets, and porches, they will bring a lot of vitality to your home. You can also use them perfectly to make solar-powered Christmas lights or solar fairy lights. Because their decoration will create a wonderful ambiance experience.
In addition, most solar string lights have multiple lighting modes, such as wave, combination, sequence, gradient, slow fade, flashing and steady, etc., which can meet all your requirements for different lights. By the way, they also have a memory mode, which remembers the lighting mode from the last time you finished work every time you turn it on, so you don't have to adjust the mode again and again.
Features: Small And Exquisite, With A Sense Of Atmosphere, Strong Decoration, Durable, Supports DIY.
Applications: Suitable for Christmas, Thanksgiving, Halloween, Birthday Parties, Party Carnivals, Weddings, And Other Major Events, also suitable for DIY Decoration of handicrafts or artworks.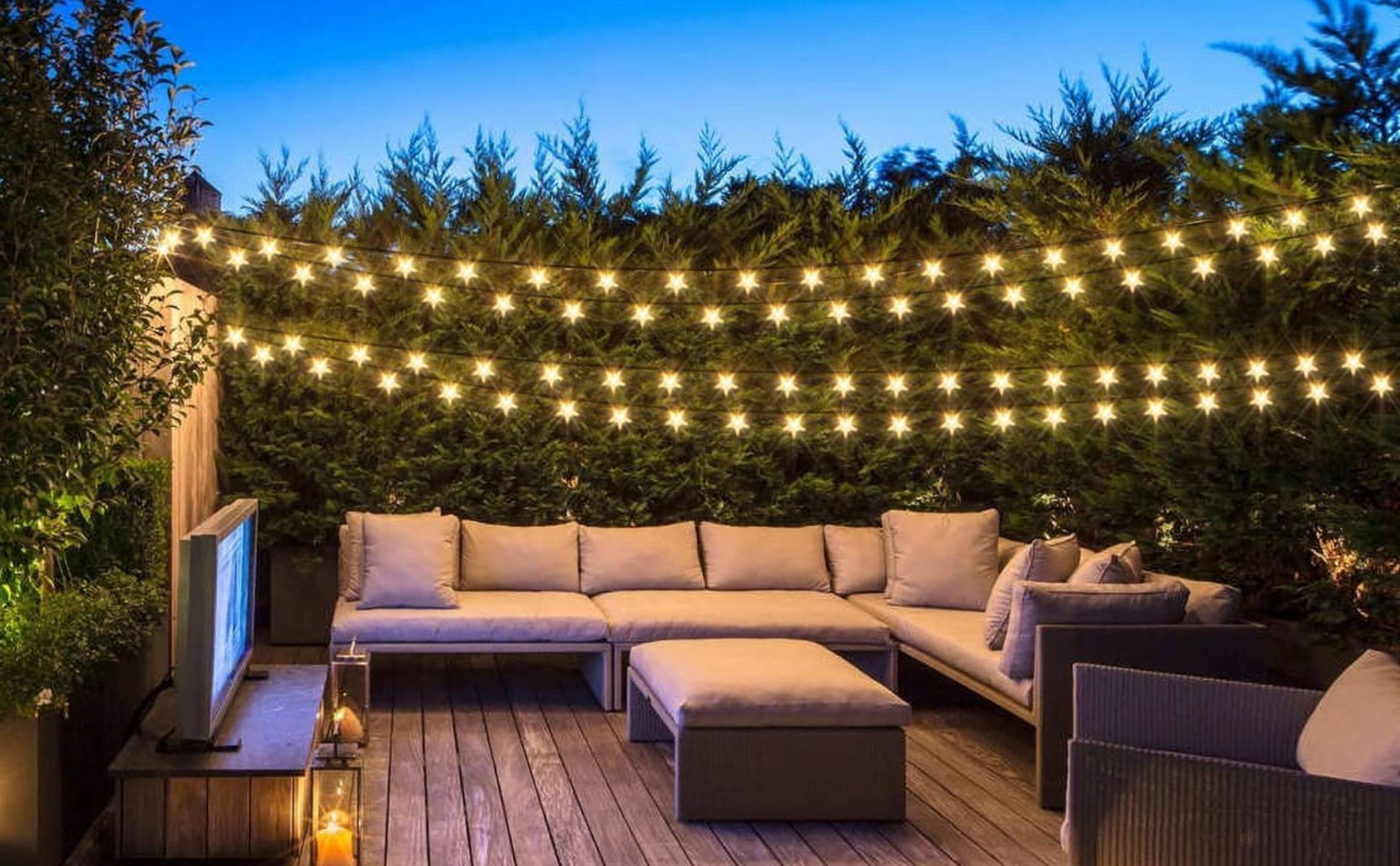 Solar Floating Light
Solar floating pool lights do not need AC or DC power at all, and their appearance has opened a new chapter in the lighting industry.
The unique design of solar floating pool lights makes them just the right weight to stay on the surface of the water. During the day, the solar floating pool light quietly floats on the water to absorb sunlight and store it. At night, they provide enough light to illuminate the entire pool, making night swimming more fun and safer. At this time, the swimming pool will no longer be ordinary but will be submerged in beautiful colors and become a dreamy scene.
Of course, this also makes them one of the children's favorite pool toys, and most solar floating pool lights can also be played with and thrown by children. During major festivals, these solar floating pool lights are both practical and decorative, making your festive atmosphere more intense. If you place some solar floating pool lights wherever you like in your garden or patio, you can expect to receive constant compliments from neighbors and friends!
Features: Exquisite Appearance, Waterproof, Durable, Suitable For Entertainment.
Applications: Suitable For Swimming Pools, Water Features, Gardens, Courtyards, the foil of the Festival Atmosphere, etc.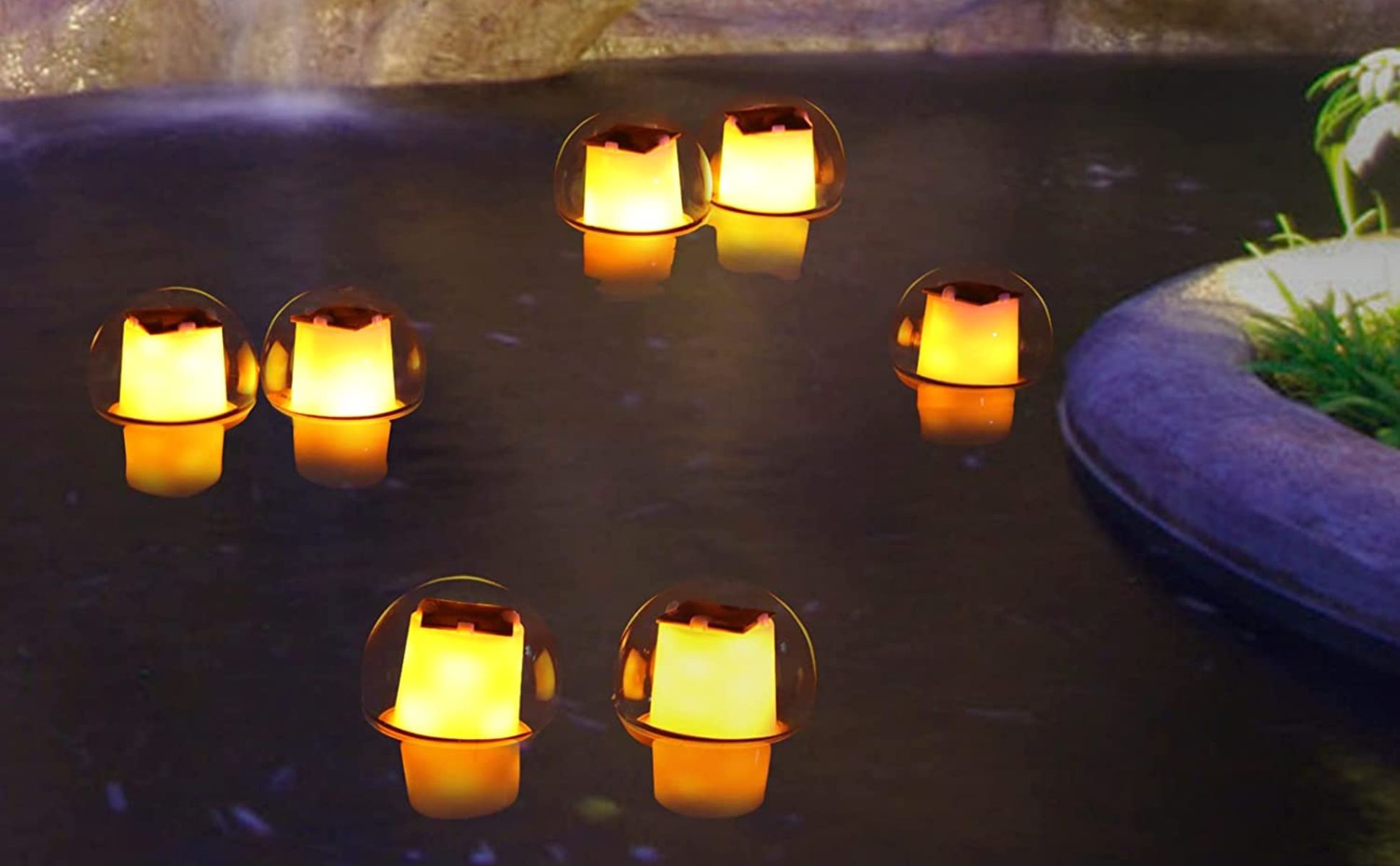 Solar Street Light
Compared with traditional street lights, solar street lights save the trouble of underground wiring construction and are more convenient to install. In addition, they absorb solar energy to meet their own power supply and lighting, which is the best interpretation of green environmental protection, energy saving, and emission reduction. And they usually use super bright LEDs, so the light emitted is very strong, enough to illuminate every corner of the street! Best of all, solar streetlights are often independent of the utility grid, which can make them affordable. All-in-one solar streetlights can be the perfect way to save electricity and make it available to communities and cities without any connection to electricity suppliers.
Features: Easy Installation, Low Maintenance Cost, Super Bright, Environmental Protection, Energy Saving.
Applications: Street, Road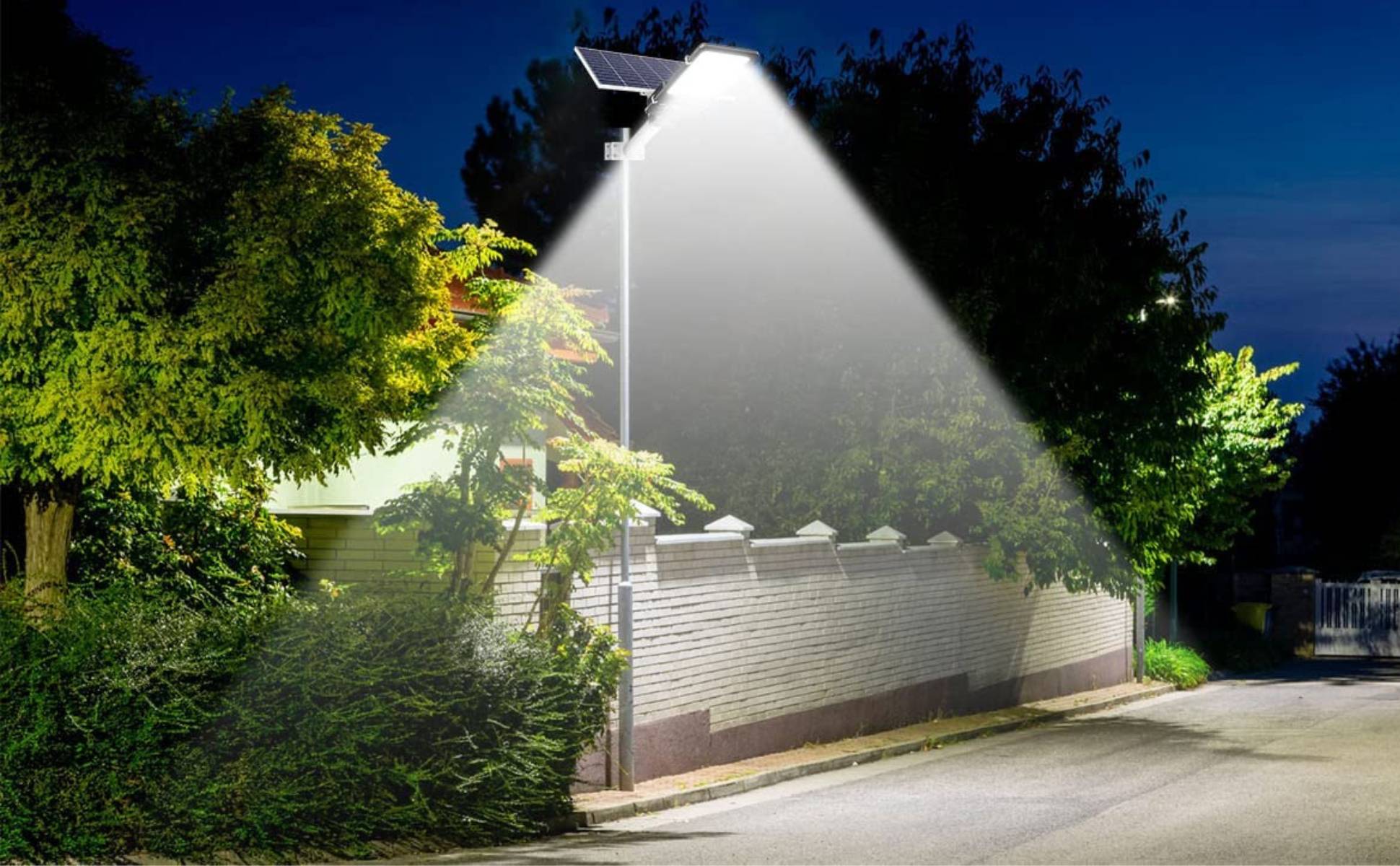 Solar Traffic Signal Light
Solar traffic lights are energy-saving and environmentally friendly. They do not need to lay cables during installation, and they can be installed arbitrarily on road sections where the sun can shine. Therefore, it is especially suitable for newly built intersections and can meet the needs of traffic police to deal with emergency power outages, power rationing, and other emergencies. In addition, the solar traffic signal light has a power storage function, which can guarantee normal work for 10-30 days. Moreover, solar traffic lights usually use ultra-bright LEDs and are equipped with special optical lenses, which have a large viewing angle and a long viewing distance. Most importantly, they use PWM constant current output to ensure their lifespan and brightness are not affected by voltage fluctuations.
Many cities and states have adopted solar traffic lights because they are more reliable and offer advantages over other lighting devices such as CFL lights. They are more energy efficient, last longer, and can be turned on and off quickly. It has to be said that solar traffic lights are a new revolution in traffic signals.
Features: Easy Installation, Stable Work, Super Bright LED, Energy Saving, Long Life.
Applications: Intersections, Maintenance Road Sections After Geological Disasters, Newly Built Road Sections, etc.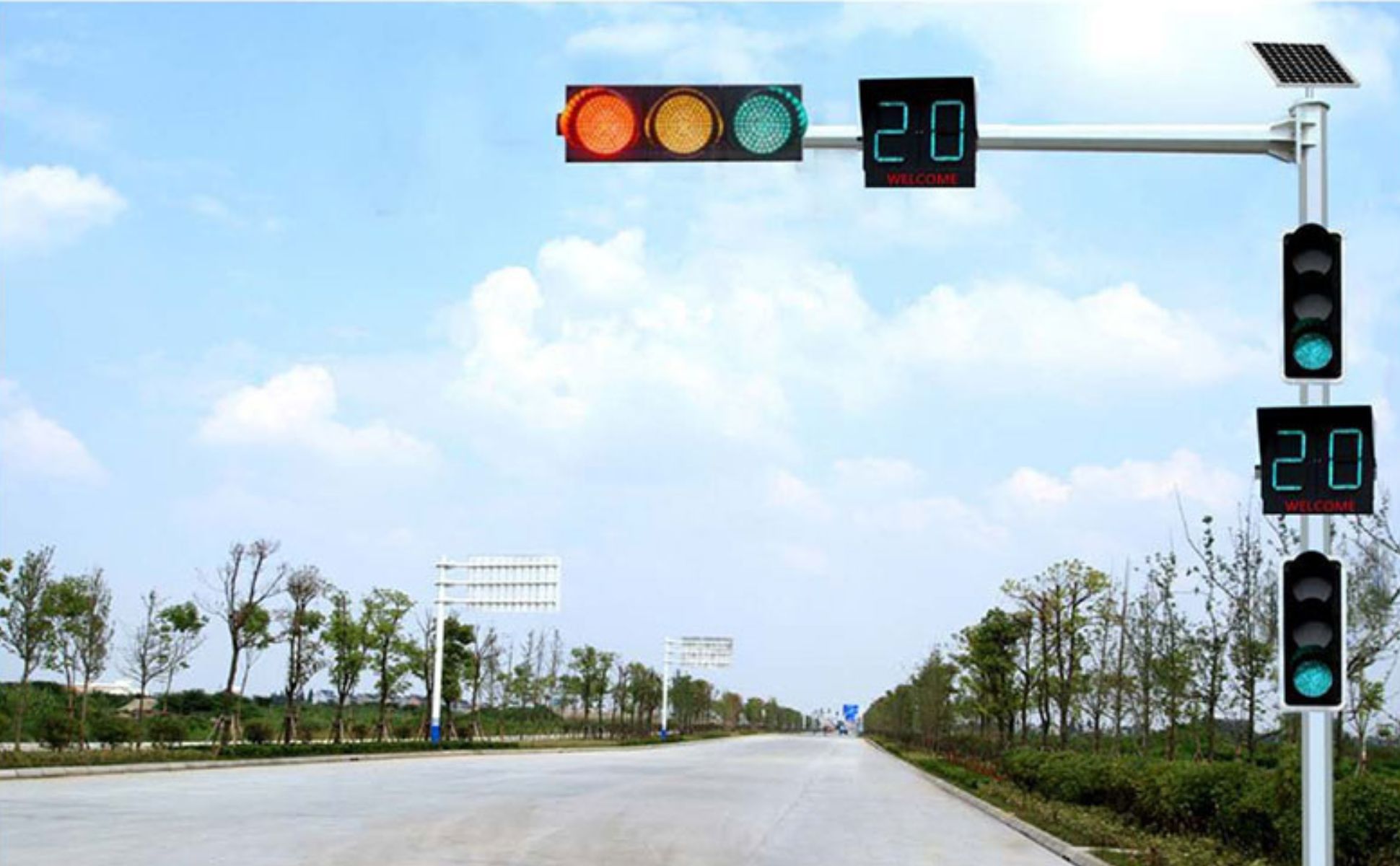 The above is a brief introduction to the classification of solar lights. I hope that through this article, everyone will have a deeper understanding of solar lights so that you can choose the solar lights you like and suit more accurately in your daily life.