Solar Floating Light Manufacturer
Bigworth Lighting has been honed over time and has always maintained its original intention, only seeking to achieve breakthroughs in the field of lighting and make leaps and bounds.
Consider Cost-Effectiveness
Uphold The Concept Of Sustainable Development
Focus On Business, Community, Entertainment And Other Uses
Taking Into Account Both "Pre-Sale" And "After-Sale" Services
Solar Floating Pool Light
Our solar floating pool light is made of 100% recyclable PE material and adopts an exquisite rotational molding process. It is not only green and environmentally friendly but also has almost invisible seams. It is very ornamental and light and durable. Compared to other similar products, our solar floating pool lights are less likely to break, mold or dent.
The Value of Solar Floating Pool Lights
There are many reasons for consumers to choose solar floating pool lights. For example, floating pool lights will not increase the electricity budget and even make the surrounding environment gorgeous. It is an effective tool to add to the fun. But one of the biggest advantages of solar floating pool lights is that it is powered by the sun and does not require active current, so there is no danger of electric shock when using floating pool lights in any water feature, which is safer than other types of pool lights.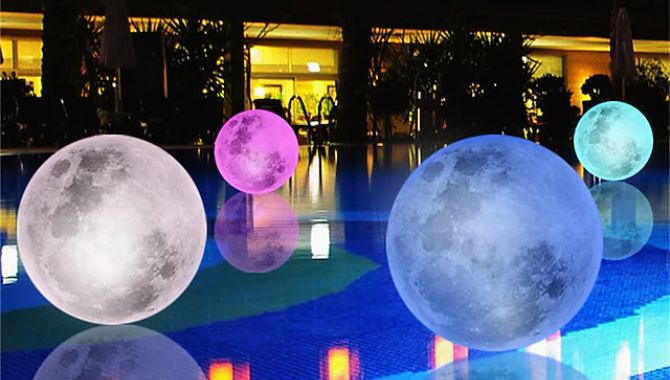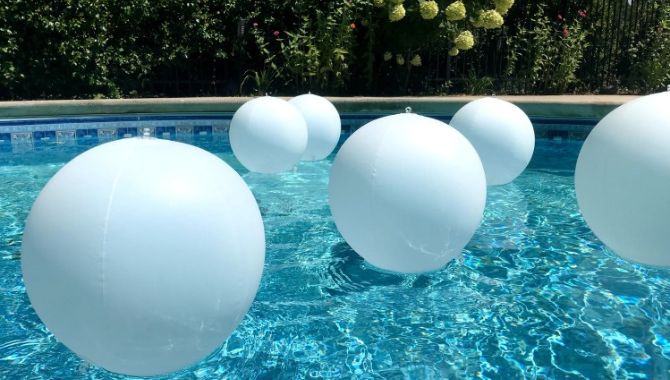 How To Choose Floating Lights?
Many consumers don't know how to buy suitable solar floating pool lights. Here are several factors that need to be carefully considered: The first is the durability of solar floating pool lights. When purchasing floating pool lights you must ensure that they are made of good materials and can be used in harsh weather conditions. The second is installation and maintenance. Those easy-to-manually line-up floating pool lights mean no installation costs and will save you a lot of extra money. The maintenance policy is to ensure that your after-sales problems can be solved. The last is the color of the floating pool light. Some consumers think that a single color cannot satisfy their nights, so they can choose floating pool lights provided in a variety of colors.
Customer Reviews About Solar Floating Pool Light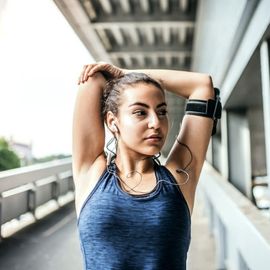 During the holidays, I enrolled my children in swimming lessons, because I think swimming is an essential skill for survival. But my child is very afraid of water and refuses to cooperate with his studies. So I thought about buying some solar floating pool lights to try. Sure enough, the children are very interested in these cute and colorful floating pool lights, and they like to go into the water more and more. I'm so glad I bought these floating pool lights.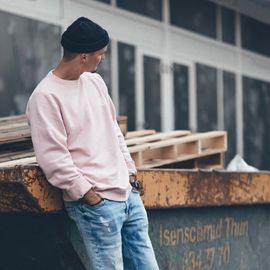 I have newly run a swimming pool. Although the equipment is all available, I always feel that there is a lack of atmosphere. I want to attract more customers and give them a unique experience. By chance, I saw Big-worth's solar floating pool light, and I thought it must be very suitable for my swimming pool. I picked out some floating pool lights and customers have been raving about them. I'm sure I'll repurchase soon because I love these solar floating pool lights so much.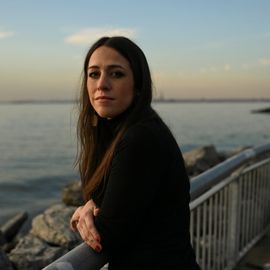 My family and I are planning a beach vacation next month, so I need to buy some solar floating pool lights. After shopping around online, I chose BIGWORTH LIGHTING. Their solar floating pool light did not disappoint me at all, it is not only affordable but also has a variety of types and good water resistance. Our family also had a great time at the beach.
Will solar floating pool lights attract bugs?
While solar-powered floating pool lights add color and joy to the night, they are bound to attract a few bugs. Because some insects love light and chase light, this is an inevitable problem. But it will not have any impact on the activities of people around.
I think these solar floating pool lights are beautiful but are they only applicable to water?
No, in addition to floating on the water, they can also be placed on grass, gardens, and courtyards. These floating pool lights also play an important decorative role in festivals and parties.
Are these solar floating lights durable enough since there are small children in the house and they are quite naughty?
Of course, they can even be tossed around for fun by the kids without worrying about damaging them.
Are these floating lights safe and are there any danger of electric leakage?
These floating pool lights are definitely a safe presence. Before reaching your hands, they are developed and manufactured by professional technicians and tested several times to ensure that there is absolutely no problem.
Are these floating pool lights all solar-powered?
Of course, we also have LED floating pool lights, if you don't find the lights you are satisfied with on this page, you can click to send an email to us, and we will provide complete product category information.