Solar Camping Light
| | |
| --- | --- |
| Model Number: | BW-CMP-2002 |
| Item Weight: | 5.6 ounces |
| Size: | 3.35*3.35*2.09 inches |
| Battery: | 1 Lithium ion batteries required. (included) |
| Material: | ABS |
| Power Source: | Solar Powered, Battery Powered |
| Charging Time: | About 2.5 hours |
| Run Time: | About 3 hours (1200mAh Battery) |
Multi-purpose Camping Lights
This outdoor camping light is durable and comes with a compact USB cable for easy charging on the go. The top of the camping light is equipped with a solar panel. During the camping break, placing it in a place where the sun can shine can also continue to charge the light. And, there are three working modes of the camping light: low, high, and flashing. You can choose different modes according to your needs to apply to different occasions, such as picnics, barbecues, parties, and so on.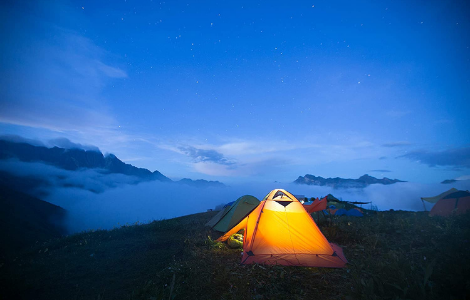 Why Choose It?
This foldable camping lantern is small and portable and can be easily put into a backpack. In order to free the user's hands, a thoughtful metal handle is also specially designed, which is convenient for hanging on the treetop or the top of the tent. In addition, there are many emergencies in outdoor camping. Once the power of the mobile phone is low, it will make people feel uneasy. This solar camping light can not only illuminate but also charge your mobile phone as a mobile power supply. I have to say that even if it is used as a gift for a birthday or a major festival, it is not inferior to other items.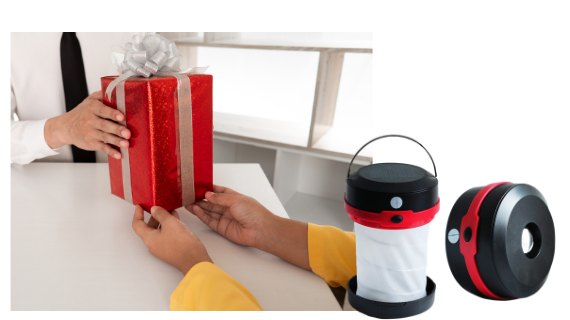 Related Product
For more related products, click on the picture to view the details.
How long does it take to charge?
How long does it take to charge with solar power?
Typically, it may take up to a day as solar charging is trickling charge. Would be good to fully charge it using the USB cable, then let it trickle charge every day… That will keep it fully charged at all times.
How can I open/unfold it?
Twist and it pops open like an accordion. To close push together the top and bottom twist to lock it together.