Solar Mouse Repeller
| | |
| --- | --- |
| Model Number: | BW-REP-6016 |
| Color: | Green |
| Material: | ABS |
| Size: | 5.5*5.5*36.5 cm |
| Net Weight: | ≤0.5 kg |
| Batteries: | 4*1.5V D-type Battery (not included) |
| Rated Voltage: | 4.5 V |
| Rated Power: | 0.2 W |
Ultrasonic Mouse Repeller
This Big-worth mouse repellent uses the latest in sonic pulsing and vibration technology to create a great environment for your home. Because snakes, mice, moles, chipmunks, and other animals have their lower abdomens very sensitive to vibration, they can feel even the slightest vibration. This product sends sonic pulses and vibrations to the ground to cause the animals to become intolerable and eventually escape from the reserve. While each repeller has an effective range of up to 40m, you can extend the range by using multiple repellers to provide a strong barrier.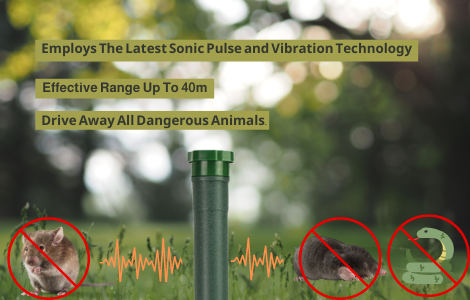 Easy Installation and Waterproof
Gently open the top cover of the mouse repeller to see where the battery is installed. When installing, you need to point the bottom tip of the repeller downward, assist a tool such as a hoe to dig a hole of a suitable size in the ground, then insert the repeller at about half the height, and finally compact the soil. The mouse repellent is made of weatherproof and eco-friendly ABS material, so you don't need to take it out even in harsh weather conditions.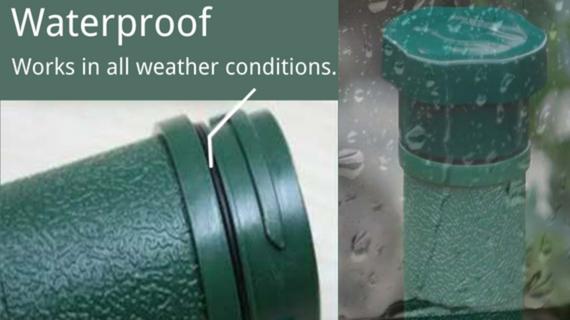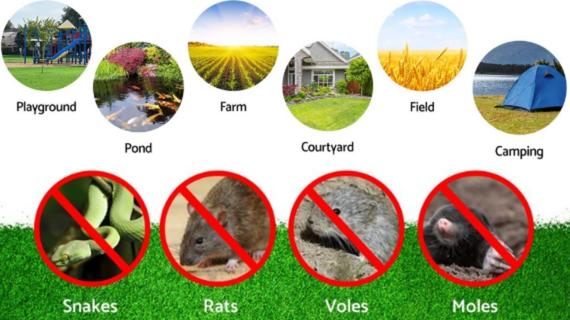 Wide Application
Whether your garden is constantly invaded by snakes, your vegetable patch is always infested with moles, or your yard is populated by raccoons, this Big-worth mouse repeller is your protector and good helper . It's also a must-have for your camping trips because it's no wiring, battery-powered, and easy to carry. It will stop all dangerous animals from approaching you, making your journey more secure.
Notice:
This repeller is not suitable for tile or concrete floors.
When replacing the battery, do not use other types of batteries at will, but choose 4*1.5V D-type batteries.
Do not insert directly into the ground when installing on hard soil, you can dig a hole first to prevent the rodent repellent from being damaged.
The closer you are to the repeller, the better the repelling effect.
Find out the main reason why animals are close to the house, and then use this product in combination to really prevent them from invading again.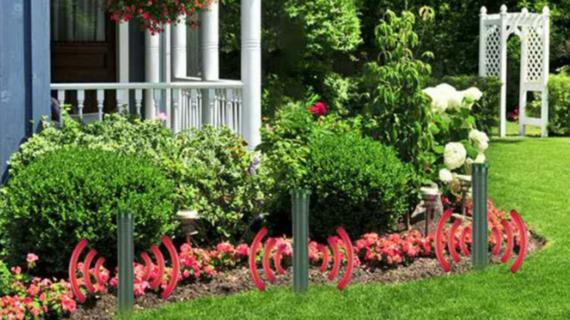 Related Product
For more related products, click on the picture to view the details.
How many batteries does this mouse repeller need to install?
4*1.5 V D-type Batteries.
Does it repel mosquitoes in summer?
No, it works on rodents like mice, moles, snakes, not on insects.
What is the size of this mouse repeller?
Its size is 5.5*5.5*36.5 cm.
What is the frequency of this mouse repeller?
The frequency it emits ultrasonic waves is 400 Hz +/- 50 Hz.
Maybe I can take it with me when I'm camping?
Absolutely, it does not require wiring, it is easy to carry, and it will give you more peace of mind on the journey.