Solar Mouse Repeller
| | |
| --- | --- |
| Model Number: | BW-REP-6010 |
| Color: | Green |
| Material: | ABS |
| Size: | 12*12*29 cm |
| Net Weight: | ≤0.5 kg |
| Battery: | 1*1.2V AA 300mA Rechargable Ni-Mh |
| Solar Panel Battery: | 2V 20mA |
| Frequency: | 400HZ +/- 100HZ |
Economical and Environmentally Friendly
You no longer have to spend time and effort installing cumbersome traps or buying deworming medicines that contain harmful chemicals that children might ingest. This Big-worth mouse repeller is easy to use, economical and environmentally friendly. It uses sound waves entirely to repel harmful rodents (mole, voles, snakes, etc.), not harm them. At the same time, it has absolutely no effect on the animals and plants on the ground.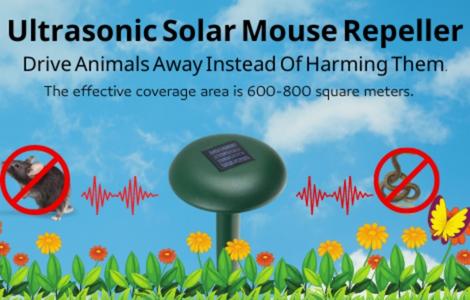 Solar Powered Device
The Big-worth mouse repeller has a built-in rechargeable NiMH battery and a top mounted solar panel. All you have to do is choose a sunny location with no obstructions (shading from trees, buildings, etc.) and install it. Then it can absorb sunlight and convert it into the electricity it needs to work continuously for you. Wireless wiring, no additional electricity bills, saving money and electricity.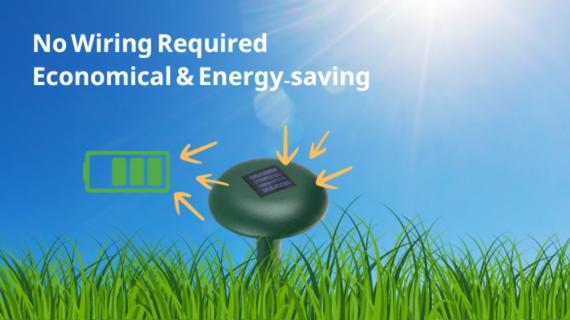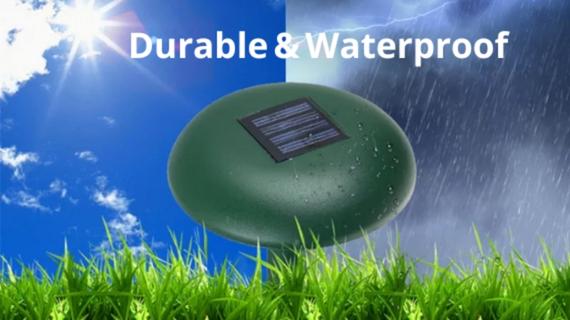 Durable & Waterproof
Our mouse repeller is painted in green, and installed in the garden, it blends in with nature without being obtrusive at all. In addition, it is made of waterproof material and durable ABS material, which is resistant to corrosion and weather. Whether you live in cold or mountainous terrain, it does an excellent job of keeping you and your family safe from dangerous animals.
Notice:
Concrete or waterlogged ground is not suitable for installing this product.
Never block the solar panel when installing the mouse repeller or it will not be able to power itself.
Although it is waterproof, it should not be intentionally immersed in water.
More mouse repellers can be installed in the area where animals need to be repelled to achieve better repelling effect.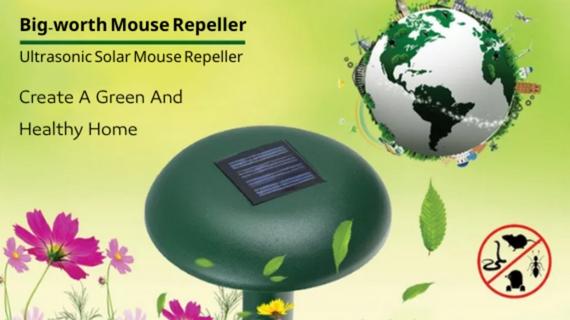 Related Product
For more related products, click on the picture to view the details.
What is the coverage area of this mouse repeller?
Its effective range is 600-800㎡.
What is the size of this mouse repeller?
Is it plastic?
Yes, it is made of durable and high-quality ABS material, which is weather resistant.
Does it repel spiders?
No, it only affects rodents like snakes, chipmunks, raccoons, not insects.
Is it solar powered?
Yes, it has a built-in NiMH battery and also has a 0.09W amorphous silicon solar panel mounted on top.