Solar Camping Light
| | |
| --- | --- |
| Model Number: | BW-CMP-2009 |
| Color: | Multicolor |
| Material: | Steel |
| Size: | 5*5*7.5 inches |
| Item Weight: | 0.634 ounces |
| Type of Bulb: | LED |
| Bulb Features: | Dimmable |
| Power Source: | Battery Powered |
2 Lighting Modes & Dimmable
This camping light has LED lights on the top and LED filament in the middle, which can give you two lighting modes: Candle Mode and Warm Mode. It also has a unique knob design, which can achieve the purpose of stepless dimming by turning the knob. This way, it can create different ambience experiences for you according to your needs and mood. Whether it is night reading or road lighting, it can play a very good role, the light is comfortable and soft, not dazzling, and effectively protect your eyes.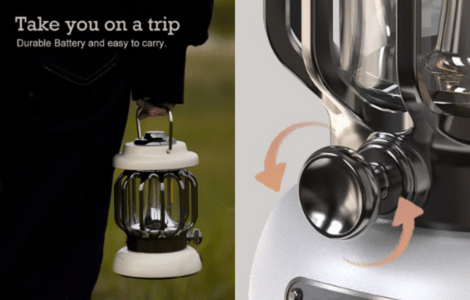 Rechargeable Camping Lantern
This outdoor camping light comes with a large capacity 5000MAH rechargeable lithium battery. It takes about 6 hours to charge and lasts 6-24 hours, depending on how bright you adjust it, but there's no denying it's pretty good battery life. At the same time, this camping light also has a Type-c interface, which can be used as a mobile power supply to charge small electronic devices such as mobile phones in case of emergency. In addition, the product has a power display function, you can know the power at any time without worrying about sudden power failure.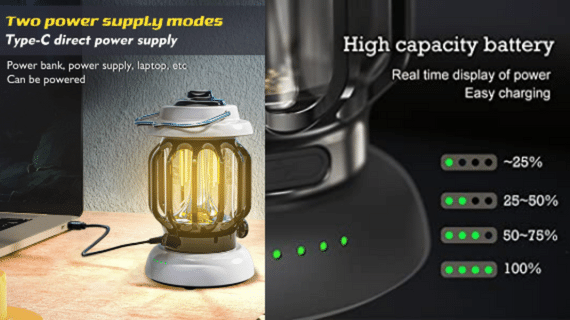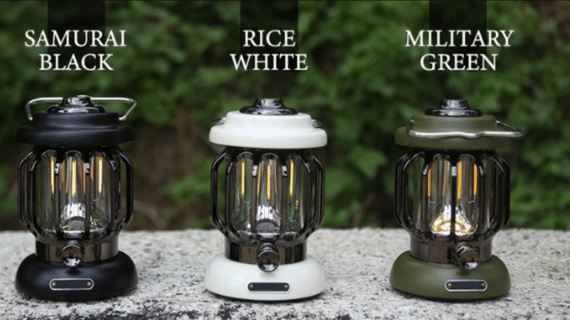 Easy To Use
This camping light comes in a variety of colors, depending on your preference. While taking into account the beauty, we also pay attention to its practicality. There is a metal handle design on the top of the lamp, in order to achieve the purpose of carrying it with you or hanging it anywhere at any time, making it more convenient for you to use. Of course, it's moderately sized and light enough that you can easily fit it into a backpack, even a child can easily use it.
Waterproof
The shell of the camping light is made of hard metal and durable ABS material, factory-integrated, solid structure, good air tightness, and can be splash-proof in all directions. At the same time, we have adopted the automobile painting process, which not only gives people a visual impact, but also weather resistance and corrosion resistance. IPX4 waterproof rating means it works perfectly in rainy or snowy days without worrying about water seepage or damage.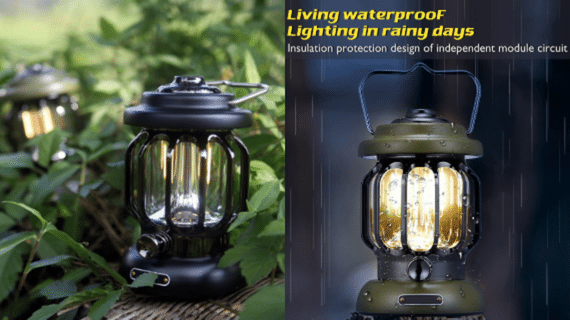 Related Product
For more related products, click on the picture to view the details.
What is the dimensions of this lantern?
The dimensions of the Big-worth lantern is 5*5*7.5 inches, and the weight is 0.634 ounces.
Do this lantern suitable for a kid (7-year old)?
Yes, at 0.634 oz, this camping light is light and portable, and kids will love it.
Can this be used in the rain?
Yes, IPX4 water-resistant means these led lanterns will protect against a splash of water from any direction.
Is this made of metal?
Yes. The Lantern is made from only three materials: stamped steel, plastic and rubber.
Does this led lantern have different settings?
Yes, the rechargeable camping light has a dimmer control knob, you can turn it on/off or adjust brightness easily just by rotating the knob.