Solar String Light
Model Number:
BW-PSL-3020
Item Weight:
1.06 pounds
Size:
17.8*4.29*3.78 inches
Color:
Warm White
Voltage:
‎2 Volts

Wattage

:

0.80 watts

Power Source:
Solar Powered, Battery Powered
Type of Bulb:
‎LED
Elegant Shape Design
Each light is 3 inches in size, and the unique water drop shape design makes people unable to take their eyes off.
When they work at night, like raindrops that are really about to fall.
They emit a warm white soft glow that adds romantic and magical colors to your life.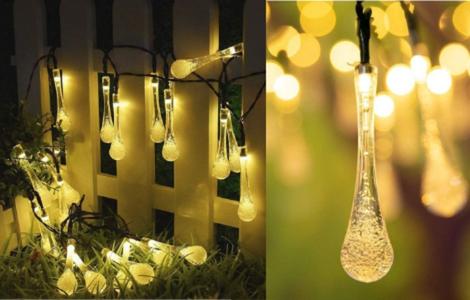 IP Rating: IP65 Waterproof

LED Quantity: 40 Per String

Solar Panel: 2V 170mA

Rechargeable Ni-MH Battery: 1.2V 800mAh

Color Temperature: 2700K Warm White

Working Time: 8-10 Hours
String Length: 25.7 Feet

Occasion

:

Wedding, Christmas, Birthday
What do you need to do before use?
1.Remove the package and make sure everything is in a good condition.
2.Assemble the solar panel to the cradle on the anchor spike.
3.Turn the ON/OFF switch at the bottom to ON position before charging.
4.Put the light at the right and safe place.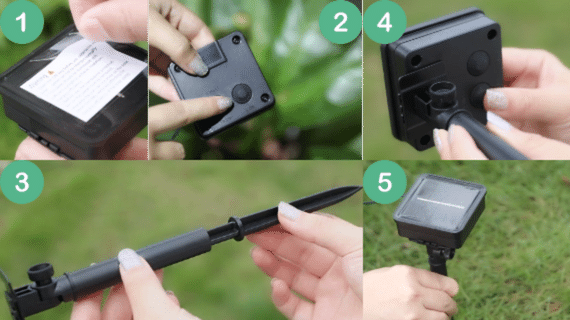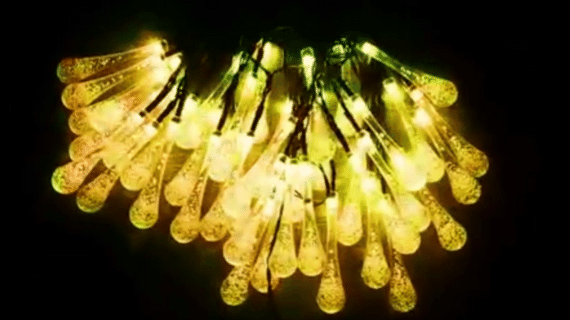 How to Confirm the Lights Are ON or OFF?
1.There is light sensor inside solar panel, when the light sensor detect there are lights, it will not turn on. When it detect there are not lights (in the night), it will turn on.
2.So please totally cover the solar panel or put it upside down to imitate the night state, then press the on/off button to check if the lights are ON or OFF.
High Quality Solar Lights
The factory equipped sophisticated and 180 degree adjustable monocrystalline silicon solar panel plus the inbuilt 800mAh rechargeable battery, which can be recharged without sockets and wires. When the built in NiMH battery saves enough solar energy in the daytime, the string lights can automatically work for 8 to 10 hours at night.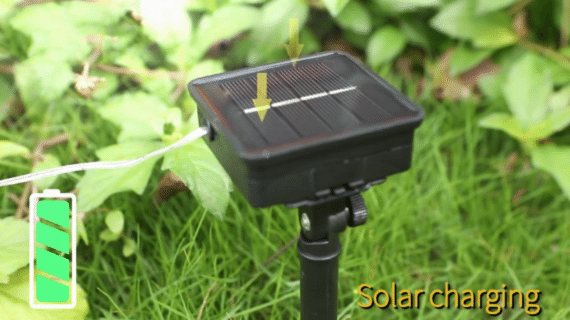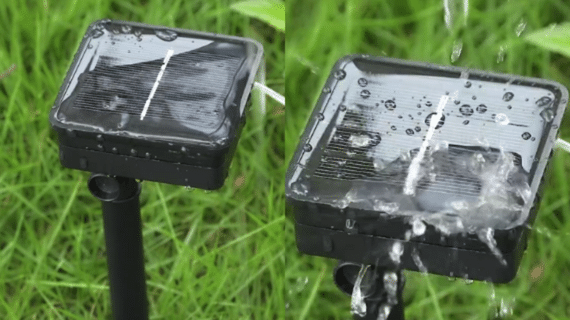 Waterproof And Safe
25.7 feet long string with 40 led bulbs, powered by solar energy, can save electricity and money. Teardrop solar lights has IP65 waterproof function, therefore they can work safely when it rains, which can avoid short circuit and fire. Suitable for outdoor use, creating a pleasant atmosphere for courtyard, lawn and tent.
Wide Application
Beautiful and brilliant lighting modes which include waves, combination, sequential, gradual, chasing flash, slow fade, twinkle flash and steady on. 8 lighting modes can meet all your requirements for different lights. Besides, these outdoor balcony lights are the perfect decoration for terrace, pergola, bistro, backyard, deck, barbecue, umbrella, dinner, birthday, Christmas, New Year party and more.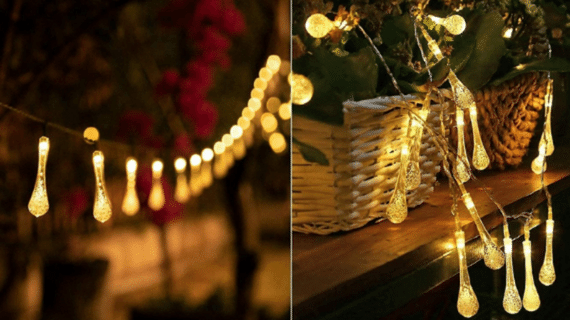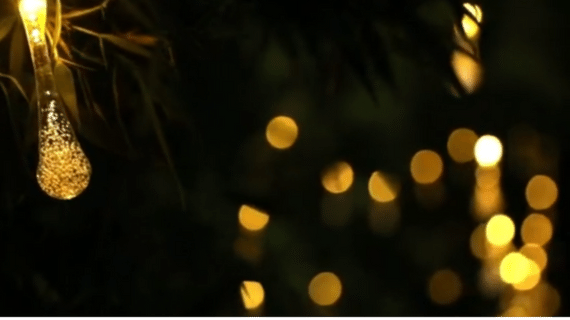 Why It Doesn't Work?
Step 1: Before first use, please charge lights under direct sunlight without any shelter for 1 sunny day.
Step 2: Please totally cover the solar panel or put it upside down and press the on/off button to see if lights light up, if not, press again! Lights should work and then install them in your favorite places.
Notice
1、The selected location should not be near strong ambient lighting, such as street lights, which may cause the light to turn off automatically because the light sensor inside will detect the light and will not turn on.
2、How long the light illuminates will depend on your geographical location, weather conditions, and seasonal light availability.
3、If battery capacity reduces over time, switch the light off for 3-5 sunny days in order to boost the batteries.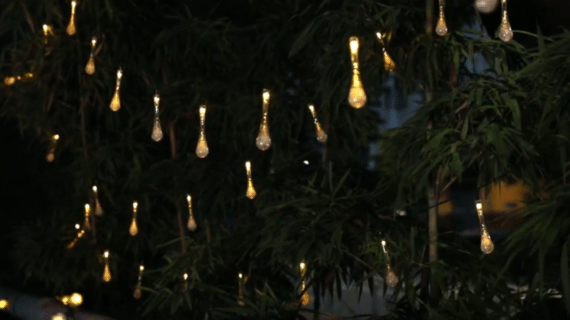 Related Product
For more related products, click on the picture to view the details.
I want to install these lights in my garden, but don't know if these lights will affect the growth of the plants?
The light of this solar light is a normal light, not an ultraviolet light, not infrared, and does not affect plant growth.
How long is the section of lights (from the first light to the last light)?
Each string of lights has 40 LEDs and is 25.7 feet long.
What is the weight of this product?