Solar Floating Light
| | |
| --- | --- |
| Model Number: | BW-PSL-3040 |
| Item Weight: | 15.8 ounces |
| Material: | Vinyl |
| Size: | 14″L *14″W*14″H |
| Battery: | 1 AA batteries required. (included) |
| Voltage: | 1.2 Volts |
| Wattage: | 2 Watts |
| Power Source: | Solar Powered |
Inflate & Durable
Our 14″ Solar Floating Pool Light is inflatable and can float in the pool. It is battery-free, so it is very convenient to carry and use. Solar Float Lights are made of vinyl and are better than regular hard plastic LED ball lights. They are more durable, sturdy enough, and can be thrown at will, adding a lot of entertainment to the user. They are also available in red, blue, green, white and more and automatically change color every 15 seconds to create a light show and a fantastic experience in your pool.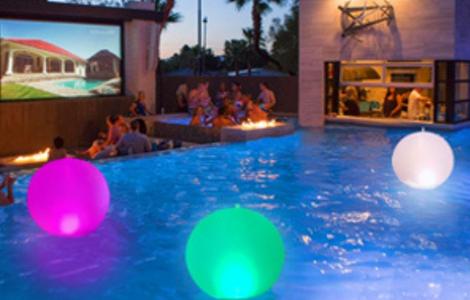 Energy Saving & Long Life
This is a 100% solar self-charging LED ball float light. Just place it in direct sunlight and it can work up to 8
hours on a full charge. During the day, it stores the absorbed solar energy; at night, the solar floating light
converts the energy generated by direct sunlight into the electricity needed for lighting. Therefore, in
order to obtain a better light effect, place the solar floating light in a place with direct sunlight and no
shade.
IP68 Waterproof
Our Solar LED Float Lights feature IP68 rated technology and are completely waterproof and dustproof. Perfect for indoor and outdoor use. And, before these solar lights are sold, we have undergone a lot of experiments to prove that these night swimming pool floating lights are completely able to withstand heavy rain, strong wind and other harsh weather conditions.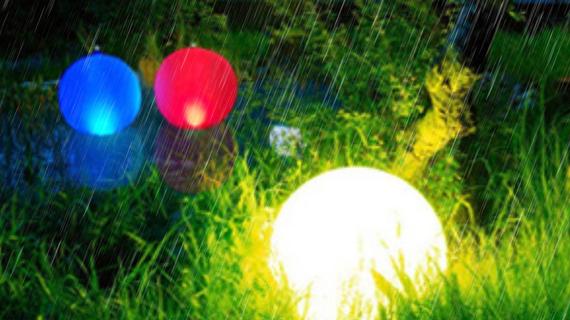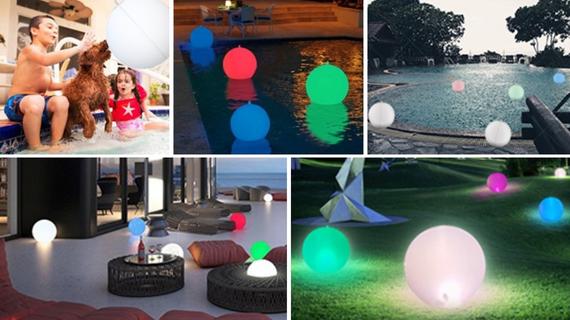 Multiple Uses
This solar pool light can easily be plugged into the ground, float in the water, hang from a tree in your backyard, or put on a table. In a way, it's the perfect lighted entertainment center, perfect for all themed parties, garden and patio decor. It brightens your path and enhances the festive mood. Of course, it can also be used as an outdoor camping light to brighten your nights.
Notice:
1. While the solar float light is tough enough for entertainment, it cannot be used as an actual beach ball.
2. Don't over-inflate to try to remove the wrinkles from the lamp, those wrinkles will disappear after a day.
3. Make sure the lamp is placed in a sunny location and the solar panel is facing the sun to absorb sunlight. With 6-7 hours of charging, these lights can be lit for more than 6 hours at night. The more direct sunlight there is, the longer the night will last.
4. Do not use any chemicals or cleaning products that will damage the solar floating light.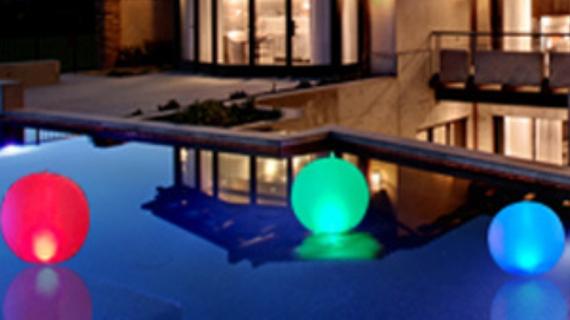 Related Product
For more related products, click on the picture to view the details.
Can these be easily deflated and stored for the winter for reuse the following year?
Yes,it is easy deflated, Pinch the nozzle, the floating ball pool lights will be released very quickly.And the globe pool lights could be stored and reuse for the next year.
How long does the battery last?
Full charging from sunlight the solar pool lights could work 6-8 hours.
Are these bright?
The solar ball pool lights are night lights and mood lights,it is main used for decoration,not for illumination.
Will they charge while in pool?
These floating pool lights are solar powered, they can automatically get charged under sun, no matter they are in pool or on the ground.
Don't these blow away in the wind?
These floating pool lights are weighted on the bottom, they can stay there if there is breeze wind.