Solar Mouse Repeller
Model Number:
BW-REP-6090
Item Weight:
10.6 ounces
Size:
2.2*2.2*9.6 inches

Material

:

Plastic

Batteries:
1 AAA batteries required. (included)
Solar Panel:
50mm*50mm, 2V 45mA
Power Supply:
1.2V, 80mA "AAA" NiCd Battery (Sealed inside)
Target Species:
Rat, Snake, Gopher, Mole
Features
1.Mole repellent covers up to 5,000 Sq. Ft.
2.Effective drive away underground burrowing rodents.
3.Rodents are chased away actual unharmed.
4.Harmless to the environment, humans and pets.
5.Waterproof, corrosion resistant and durable.
6.Attractive design blends with landscape.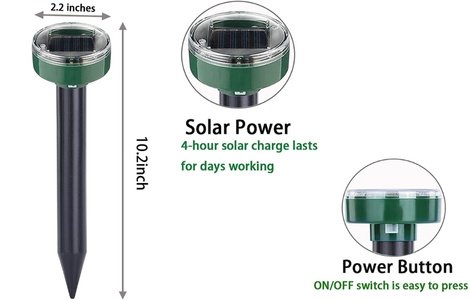 Environmental Protection
1 Pack mole repellant spikes will cover approximately 40 feet in radius, an area of 7,000 square feet. Emits sonic pulse every 30 seconds. This is a piercing Ultrasonic pulse and vibration that will penetrate the soil underground, which will not physically harm these pests, only let them feel uncomfortable and escape. So it's very safe and environmentally friendly, and you don't need to use mole traps, mole killers or mole poison.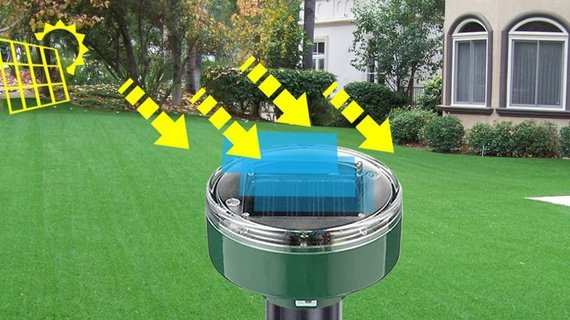 Efficient Solar Powered
A high-tech solar panel is built into the solar mole repeller. It will take energy from the sun to power the panels. A full charge takes about 4 hours in full sunlight. The mole repeller can run for 4 days non-stop, even in unfavorable weather. Its battery life is about 2 years. You can use it with confidence.
Waterproof and Durable
Waterproof rating IP44, the head unit is embedded in a waterproof ABS plastic housing while. It can work normally when it scattered rains, and it is recommended to remove it and move it indoors during heavy rain. The Mole repellent is perfect for outdoor pest control in open patio, lawn and garden.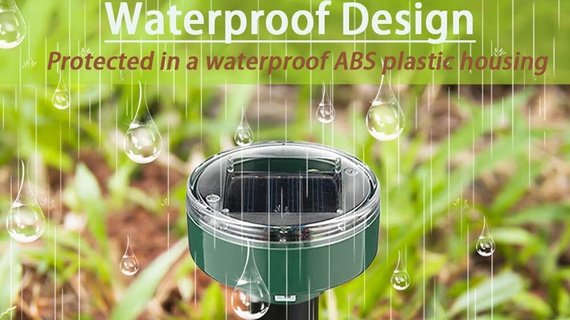 Related Product
For more related products, click on the picture to view the details.