Solar Mouse Repeller
| | |
| --- | --- |
| Model Number: | BW-REP-6091 |
| Item Weight: | 1.5 pounds |
| Size: | 5.63*3.5*14.3 inches |
| Power Supply: | 4*Ni-MH rechargeable batteries |
| Frequency: | 25 – 61 KHz |
| Sensor Range: | 6 – 15 Meters |
| Sensor Angle: | 110 Degrees |
| Target Species: | Mouse, Rat, Snake, Birds, Raccoon, Mole |
Solar Animal Repeller
This mouse repeller has a built-in NiMH rechargeable battery with a solar panel on top for power. During the day, the solar panel captures energy from the sun and converts it into electricity, effectively charging the repeller for long standby times throughout the day. So it does not need to be wired and connected to any power outlet, which is convenient and saves a lot of extra electricity bills.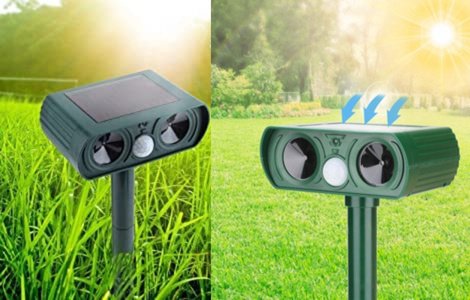 Simple Installation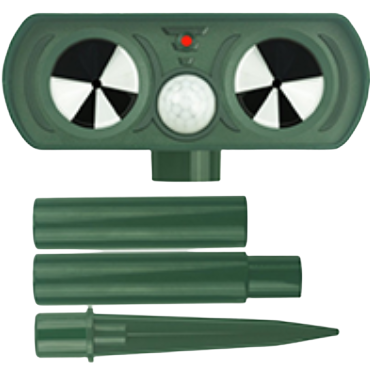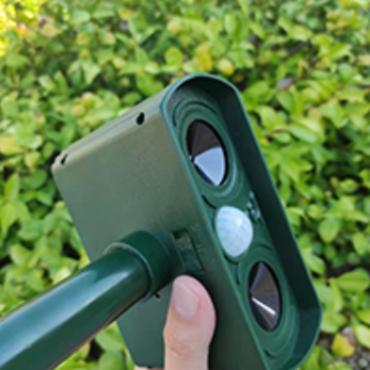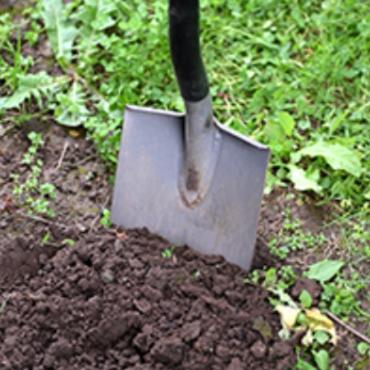 Dig a hole and install repeller.
PIR Motion Sensor
Once animals enter the protection range, the outdoor repeller's PIR motion sensor detects the animal and quickly sends out ultrasonic waves that only rodents and other pests can hear to repel them until the animals leave the sensing area.
The sensor has a detection angle of up to 110° and a detection range of 6 – 15 meters, effectively protecting your house, garden, farm, orchard, etc.
Please note that the most updated version animal repeller only produces ultrasonic sound, it is without alert sound.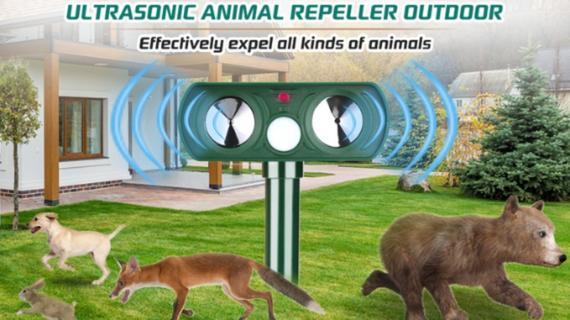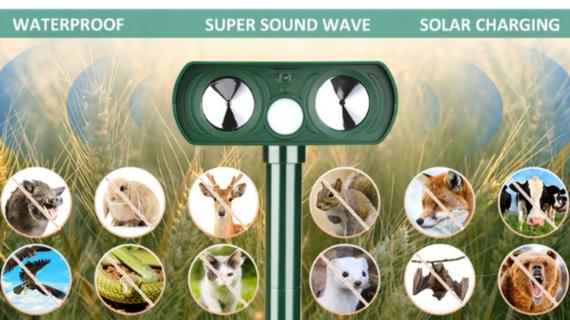 Economical & Secure
This repeller is designed to keep mice, moles, snakes and other animals away from our yards and living areas, rather than harming them. There's no messy chemicals or extra pesticides to use, and no labor to set up traps, so no animal carcasses show up, it's humane, safe, and affordable.
IP44 Waterproof & Durable
This solar powered mouse repeller is designed to be portable and compact, allowing you to install it anywhere you need to repel animals. It is made of UV resistant and waterproof material, it is windproof, rainproof and has a waterproof IP rating of IP44, suitable for all weather conditions. Great for protecting lawns, bird feeders, flower beds, ponds and trails.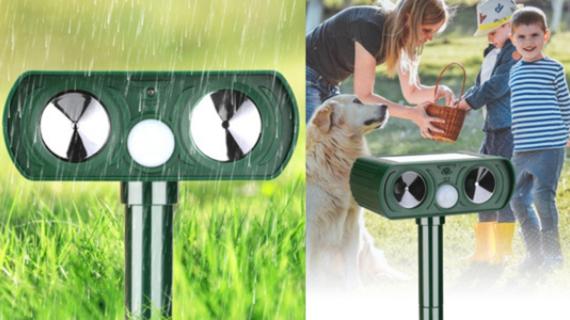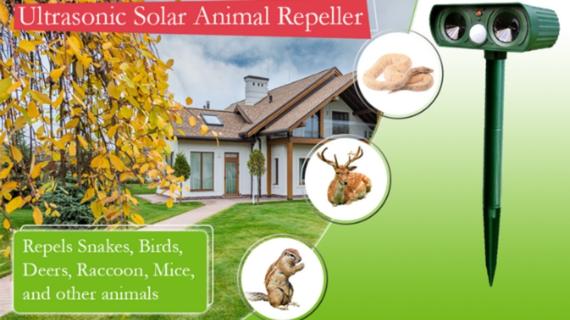 Note:
-Allow the Animal Repeller to operate continuously for best results.
-Do not intentionally immerse repeller in water.
-Do not cover-up the PIR sensor.
-To clean the repeller, use a soft cloth and mild soap with water. Do not use harsh chemicals to damage the repeller.
-The repelling result will be the best if User could deal with the main reason of why the animals were attracted to your garden at the same time, because some other new animals may still come again if we don't try to improve the main source.
Related Product
For more related products, click on the picture to view the details.
How long does repeller work after full charge and does the red light show steady or blinking when activated? Also is the ultrasonic tone at all audible?
The PIR repeller is designed to be working continuously once you turn it 'ON' , when the PIR sensor detects motion,the red-led light will be light up and there is Strong sound waves for about 2.5 seconds and the white-led light flash blasting for 15 seconds, after that the repeller will return to stand-by mode.
What is the sensor range?
Range: 6-15 meters(Depending on weather and environment).
Does this work for lizards? We have been invaded by some type of small brown lizards!
It should. Our expert said that lizard is sensitive to sound, although this product is not designed for lizard, he belives the sound wave will repel the lizard, it just may take longer time.
Will it keep rattle snakes away?
Yes, it is very effective to all snakes.
Will it keep frogs or toads away?
Yes. It does affect the frogs or toads on the ground, but not in the water. If frogs are under the water, the device wont work on it.