Solar Mouse Repeller
| | |
| --- | --- |
| Model Number: | BW-REP-6007 |
| Color: | Green |
| Material: | ABS & Aluminum Tube |
| Size: | 14*14*34 CM |
| Solar Panel Size: | 70*90 MM |
| Panel Power: | 4V/45 MA |
| Batteries: | 1*1.2V/800 mAH NiCd Battery |
| Frequency: | 400/1000 Hz |
Ultrasonic Mouse Repeller
This Big-worth mouse repellent uses the most advanced technology to stimulate the central nervous system of mice, moles, snakes and other animals by simulating the emission and propagation of underground sound waves and shock waves, causing discomfort and panic in the animals, prompting them to stay away scene, and finally achieve the purpose of expulsion.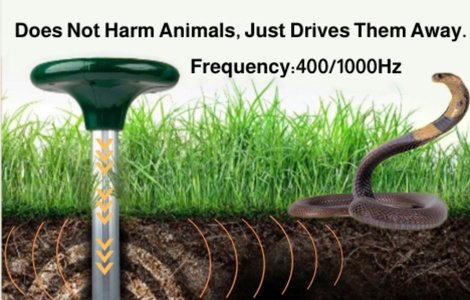 Energy Saving and High Efficiency
This Big-worth mouse repellent has a built-in battery and is powered by sunlight absorbed by a solar panel, requiring no power. The rat repellent vibrates and makes noise every 20~30 seconds, the effective radius can reach 8 meters, and the effective rat repelling area can reach more than 200 square meters. The closer to the rat repellent, the better the repelling effect.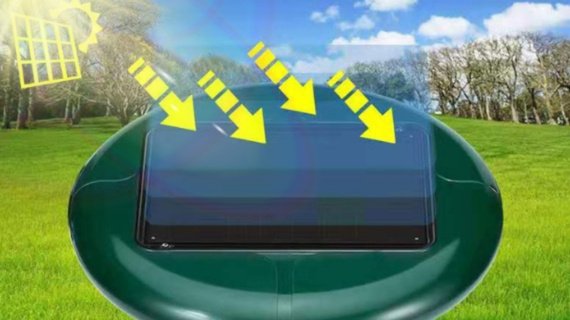 Waterproof and Durable
Made of aluminum tube and durable ABS material, this mouse repeller is strong, corrosion-resistant, and weather-resistant, so you don't need to worry about it stopping working even in heavy rain or snow. For the first use, it is recommended to put the repeller in the sun for 2 days, so that it can work continuously for 5 days even in cloudy and rainy days. Because it works while charging.
Notice
Please check the ground before use, frozen soil, irrigated or flooded land is not suitable.
Before installing the mouse repellent, you should dig a hole with an auxiliary tool.
Do not use a mounting hammer when installing, so as not to damage the mouse repeller.
The effectiveness of the repellent is affected by the density of the soil. If the soil is denser, you can install several more products to achieve the best results.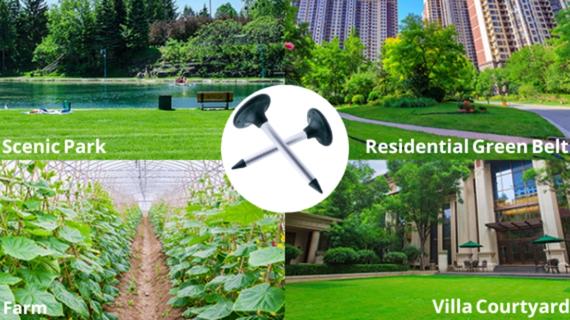 Related Product
For more related products, click on the picture to view the details.
Will it affect my pet cat?
No, the ultrasonic waves it emits are launched and propagated underground, it will only drive away snakes, mice, moles and other animals, but will not affect the animals on the ground, you can rest assured.
Do I need to turn it off when not in use?
It is not recommended that you turn it off, as it will do nothing and even animals will invade your house.
What is its size?
The size of the mouse repeller is 14*14*34 CM.
My climate here is rainy, will it affect its normal work?
No, it is made of aluminum tube and ABS material, which is excellent for waterproofing.
Does this work on chipmunks?
Of course, it is effective against moles, mice, squirrels, snakes, etc.