Solar Camping Light
| | |
| --- | --- |
| Model Number: | BW-CMP-2008 |
| Color: | Multicolor |
| Material: | ABS+PP |
| Size: | 9.6*9.6*16.6 cm |
| Item Weight: | 0.46 pounds |
| Type of Bulb: | LED |
| Power Source: | Battery Powered |
| Batteries: | 3*AA rechargeable battery |
Brightness & Dimmable
The LED lantern has a 360-degree beam angle and a high-brightness COB diffuser to give you enough brightness. It provides you 20~300lm brightness. In addition, it has a dimming function. Just find the knob on the bottom of the light and turn it gently to adjust the brightness of the light as needed. Clockwise rotation is better for light, and counterclockwise rotation is weaker. I believe that the unique and retro design of this camping lamp will bring you the feeling of extreme luxury and restore the beauty of your life.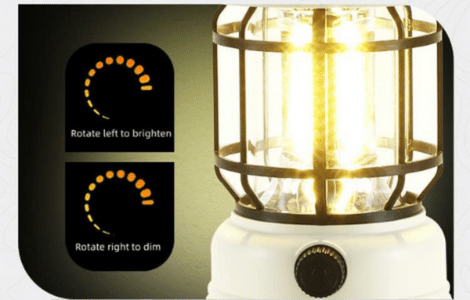 Lightweight & Portable
The size of this outdoor camping light is 9.6*9.6*16.6 cm, it is very small and easy to carry, you can let it accompany you anywhere. Because it also has a thoughtful hook design, you can carry it around in your hand, or hang it on a branch or tent top for lighting or garden decoration. Of course, there is absolutely no problem with placing it directly on the ground or on the table. This will be a close friend you can't live without.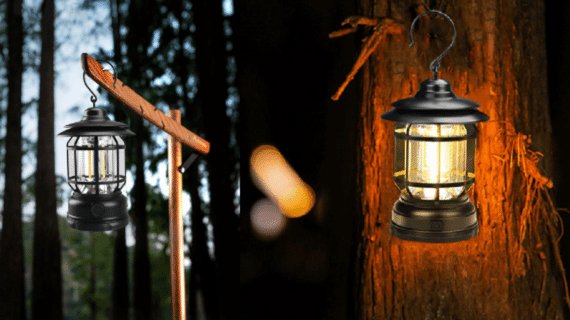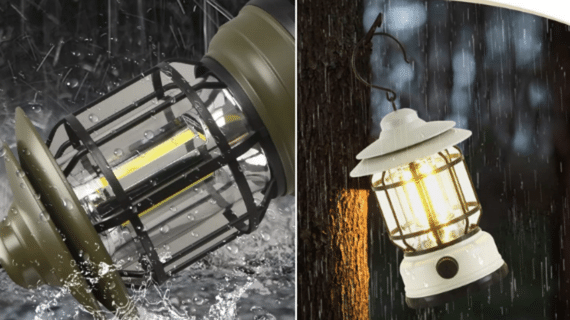 Durable and Waterproof
The shell of this outdoor camping light is made of durable ABS and waterproof material, the lampshade is made of high-quality PP material, and the large anti-skid bottom reduces the possibility of damage due to falling. IPX5 water resistance rating means they can withstand wind, rain and all kinds of other harsh weather. Whether it's mountain trekking, hiking or fishing and party nights, it's your best choice.
Wide Application & Ideal Gift
This outdoor camping light is battery powered and the battery is removable, thus extending its lifespan to a certain extent. When the battery is dead, just buy 3*AA batteries for replacement. It has to be said that it is a must for everyday life, whether it is for a night walk, doing maintenance work, camping outings or home power outages, party decorations, it can play an immeasurable role. The most important thing is that you can also give it as a gift to the people around you during the festival, and the other party will be very happy, because he can feel your intentions.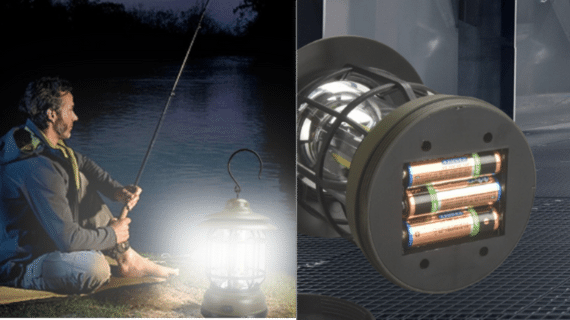 Related Product
For more related products, click on the picture to view the details.
What is the maximum lumens of the bulb?
Can the battery be replaced?
Yes, just choose regular AA batteries.
Will it strobe?
No, its light is very comfortable, protects your eyes and won't flicker.
How much power does it have?
The maximum power is 10 watts.