Solar Floating Light
| | |
| --- | --- |
| Model Number: | BW-PSL-3205 |
| Material: | Polycarbonate |
| Size: | 15″L x 11″W x 11″H |
| Item Weight: | 12.3 ounces |
| Battery: | 1 Lithium Ion batteries required. |
| Light Source Type: | LED |
| Waterproof: | IP68 |
| Power Source: | Solar Powered |
Unique Multicolor Floating Pool Light
This solar powered pool light catches the eye with its cute octopus shape. During the day, even if it is not working, the large eyes of the pair of octopuses can add a lot of character to the outdoor environment and make people feel good. At night, the multi-colored octopus floating lights create a lively atmosphere. If you're still looking for a unique gift, this octopus-shaped solar light is just right for you.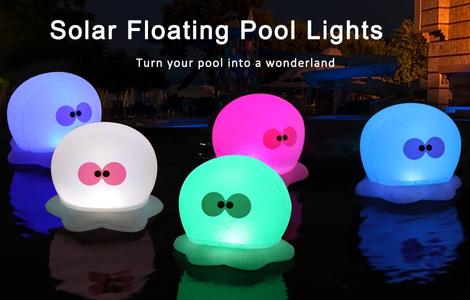 Perfect Decorative Light
These solar floating lights can not only be used as pool lights, path lights, garden lights, but also create a romantic and warm atmosphere on various festivals, such as birthday parties, weddings, Christmas, light shows and more. Believe it, as long as you own these solar swimming pool lights, you can show off to your friends, and of course invite them to share in the wonderful ambience that's full of praise.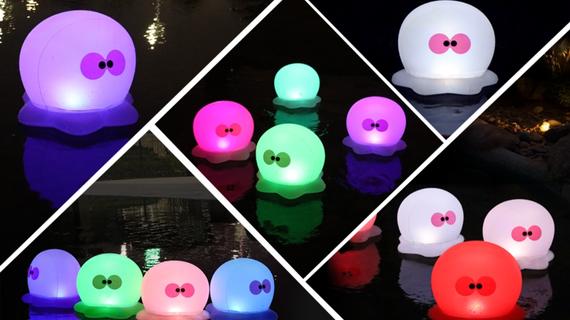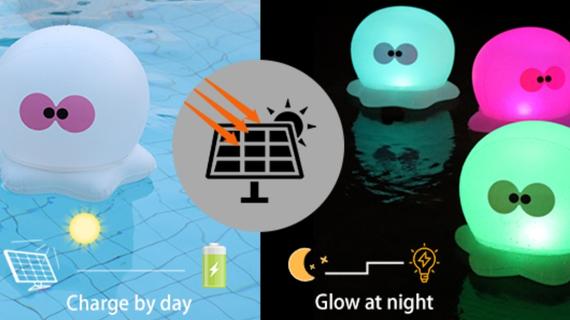 100% Solar Powered
The energy of the Big-worth LED pool light comes entirely from the sun. Therefore, during the day, the pool light should be placed in a place where the outdoor sunlight can be directly exposed and ensure that there is no shading such as buildings. In the evening, you can play some interactive games with your family and friends while enjoying the warm atmosphere created by the colorful lights.
Super Waterproof
This Big-worth floating solar light is made of sturdy and thick inflatable membrane material, three-piece welded design, and the base is specially weighted, and it is also IP68 waterproof. These conditions make it resistant to puncture, abrasion and damage. It works and illuminates well no matter the harsh weather and environment.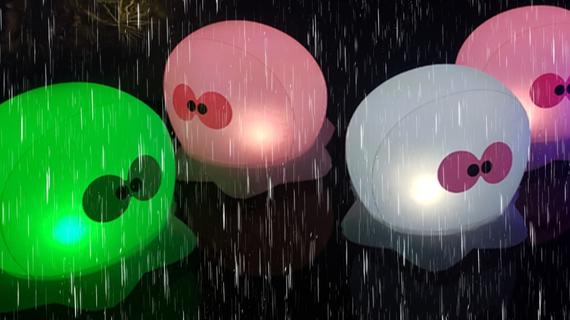 Related Product
For more related products, click on the picture to view the details.
How to change the lighting mode? Because there is no obvious button.
These solar powered lights automatically charge under the sun during the day and turn on automatically at night, and their colors cycle automatically without the need for manual operation or changing lighting modes.
What is the size of a lamp?
What material are these lights made of?
How long can they work at night?
It can work continuously for 8 hours when fully charged.
The cute look of these lights is sure to appeal to the kids and I'm worried they will be easily damaged.
With a three-piece welded design, these lights are durable and IP68 waterproof, so you don't have to worry about them getting damaged.